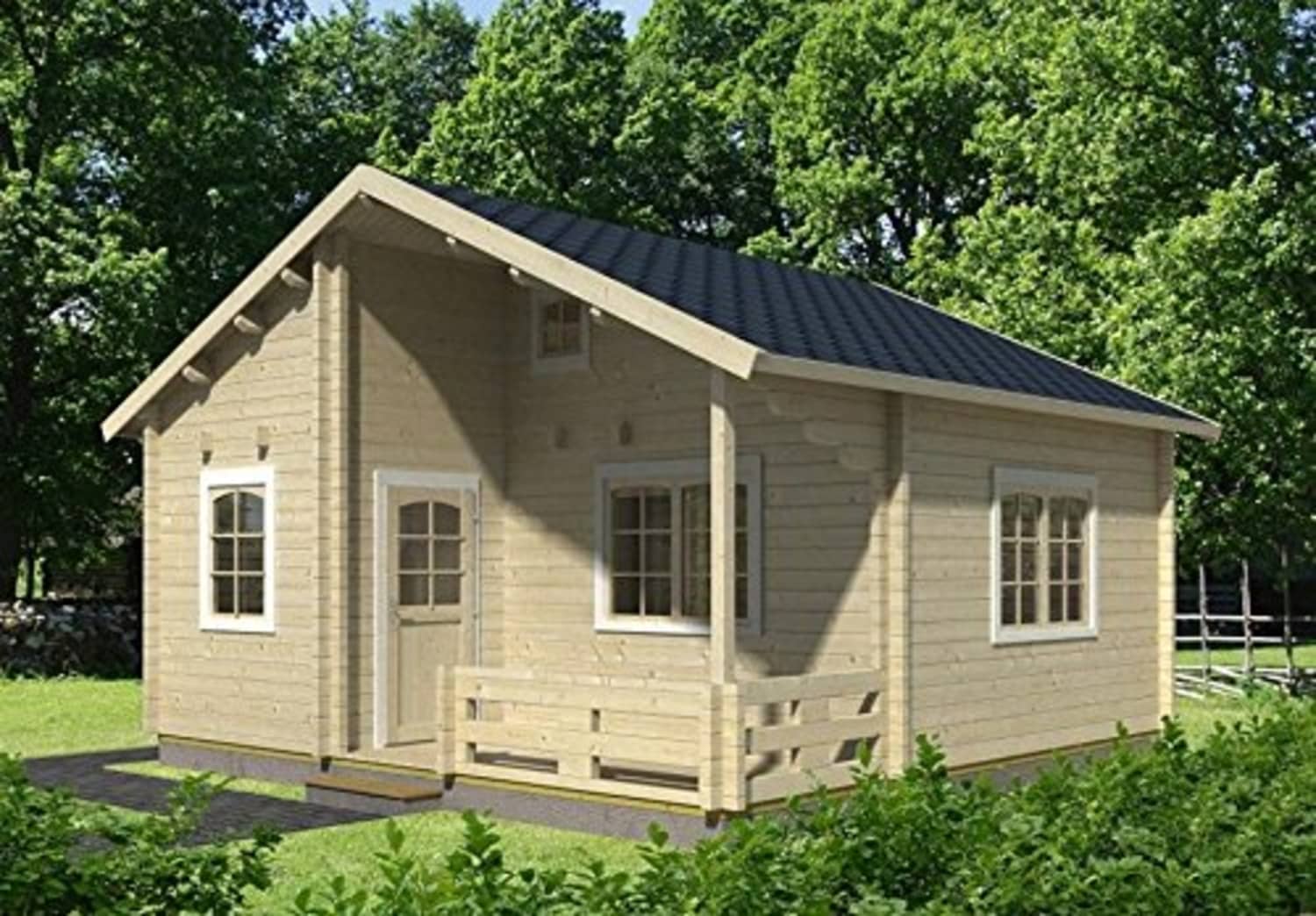 We independently select these products—if you buy from one of our links, we may earn a commission.
It's no secret that tiny homes have captured our collective imagination. They offer up endless design and organizational inspiration, sure, but they also present opportunities for mobility and freedom that previously only existed in wannabe nodmads' wildest dreams. Now, with retail giants like Amazon selling tiny home kits that allow novices to build them on their own, it's easier than ever to cash in on the craze.
Purchase a tiny house kit from Amazon and the deconstructed home will be delivered straight to your door, complete with all of the essential tools and materials necessary for building your ideal mini home.
You may wonder—why spend money on the tools to build a tiny house when you can just buy one that's already made? For one, it costs a lot less to build your own rather than paying a company to construct one for you, according to Tumbleweed Tiny House Company. Secondly, it's a great learning experience that many aspiring tiny homeowners want to try out. Tiny house kits provide a kind of freedom to customize each little home the way its owner prefers. What's more dreamy than that?
And it's not just a one-size-fits-all deal. With Amazon's various tiny house kit options to choose from, future tiny house dwellers can choose what's right for them.
See below for some of the best tiny house kits we found on Amazon, starting with the cheapest.
This little number clocks in at 157 square feet—smaller than most studio apartments in New York City. What it lacks in size it makes up for with versatility, as the little cottage is the perfect spot for a backyard art studio, writing nook, or beachy getaway. Better yet, it's divided into two distinct spaces—a narrow hall and a more spacious main room—meaning one section can be used for storing supplies, while the other can be for letting the creative juices flow.
Eschewing the classic log cabin look, this ultra-modern tiny house is equal parts sleek and cozy. It's the ultimate relaxation station, with a small, glass-enclosed lounge area and a breezy covered porch. It's estimated that two adults can build the home in eight hours.
Clad with rustic logs and plenty of windows , this 209 square-foot tiny house rings true to its name. The kit includes floor joists, floor and ceiling boards, wall logs, doors, and windows, plus a hardware package with all the instructions you'll need to get started.
Inspired by Scandinavian cabin design, the Allwood Ranger builds a fairly spacious 427-square-foot tiny main floor and loft. The thicker planks make the house energy efficient and ideal for colder climates. There are additional options to add windows and extend the roof.
This porch-fronted option comes with multiple options for customizing your tiny homes to fit your vision. The 129-square-foot loft and 354-square-foot lower level allow for extra amenities to be added, such as a kitchen, bathroom, or more storage. Additional windows and an extended roof are also available.
tinyurlis.gdv.gdv.htclck.ruulvis.netshrtco.de
آموزش سئو