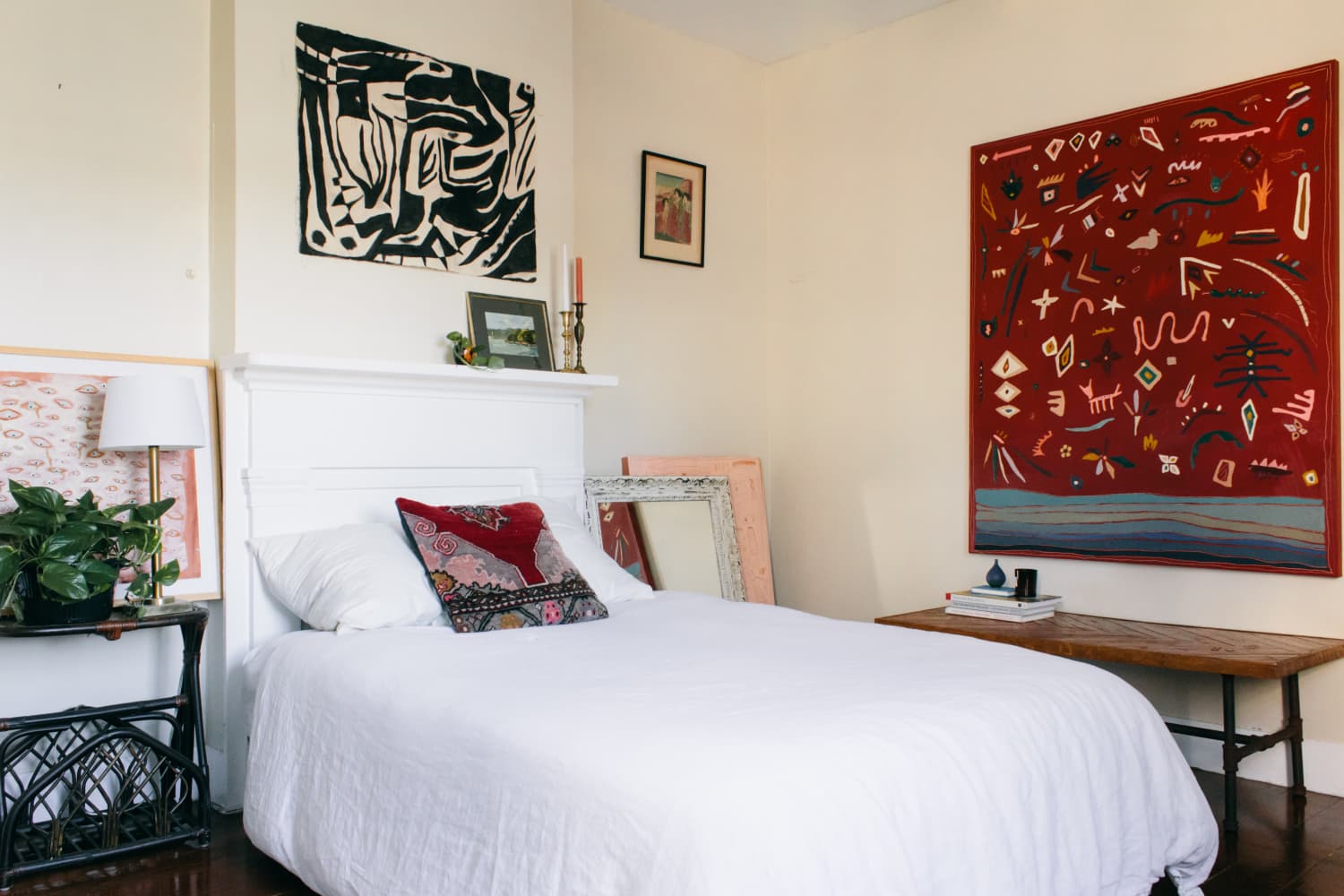 If your bedroom has become your favorite place at home, you're not alone. It's a sanctuary within a sanctuary. The place where you rest and recharge to meet the challenge and opportunity of another day.
So it follows that the bedroom (or "the area of the apartment where sleeping happens") should be the calmest, most peaceful place to be. But that's not often the case. Bedrooms always seem to collect quite the collection of everyday detritus: drinking glasses, books, not-quite-ready-for-the-wash wardrobe staples.
If your bedroom isn't the peaceful haven you need it to be, don't get in over your head. Take on one quick, timed 20-minute cleanup, and see how much of a dent you can make in a short time.
Day 15: Do a timed 20-minute declutter in your bedroom.
We've done this a few times now, so you know what to do: Set a 20-minute timer and do as much as you can to get errant effects out of the bedroom before the clock runs out. It's like your own little game show, and the prize is a less-cluttered bedroom.
When time is up, stop decluttering. Everything you picked up during your 20-minute declutter should be taken out of the room and either returned to where it belongs, or sorted out of the house (into the trash or into your "sell" and "donate" boxes).
More Ways to Participate in the Decluttering Cure: