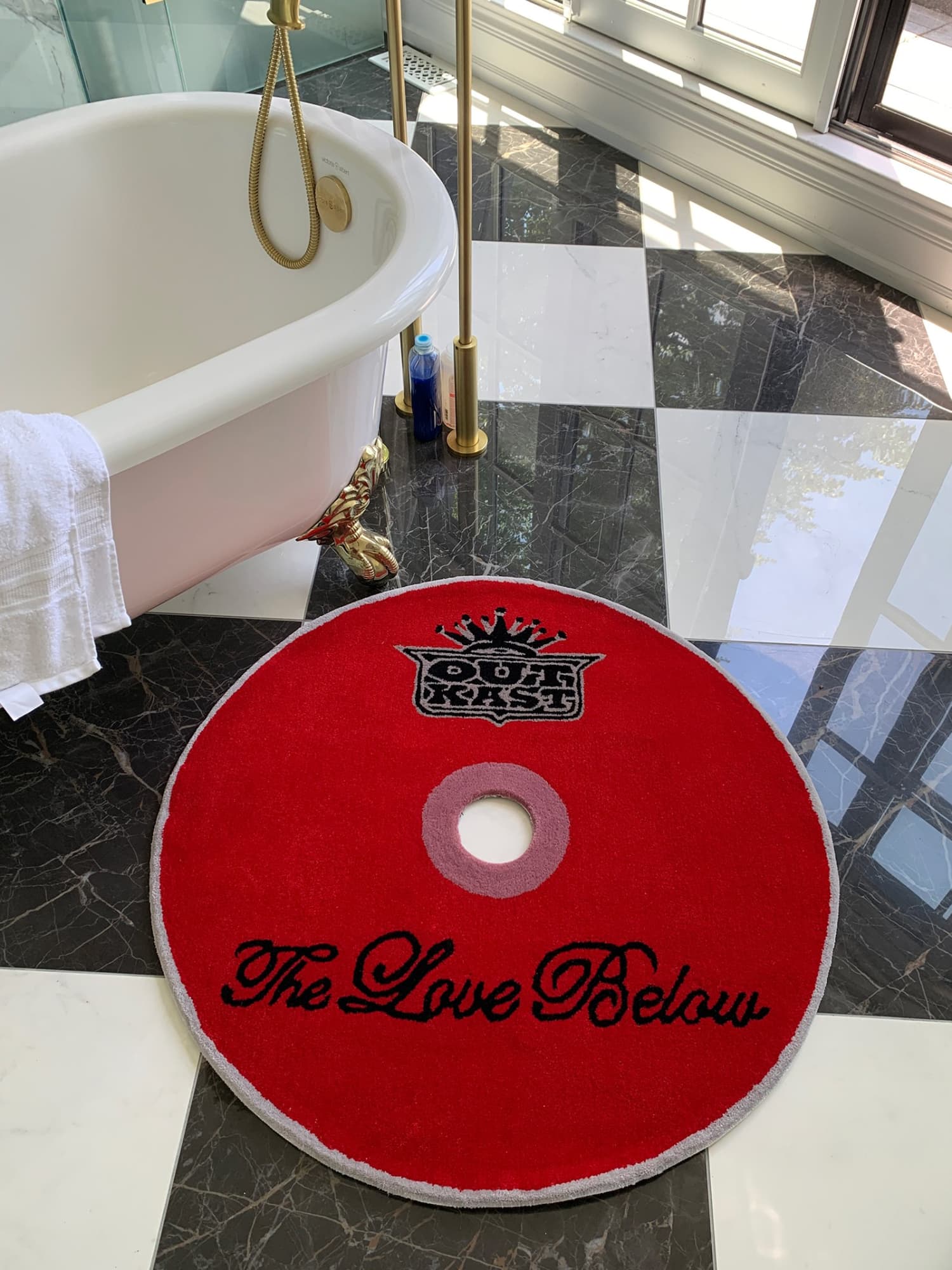 We independently select these products—if you buy from one of our links, we may earn a commission.
A Toronto-based artist and designer has created a nostalgic rug collection that evokes the iconic albums of yesteryear. From Lil' Kim's "Hard Core" to The Beatles' "Yellow Submarine," artist Sean Brown has curated an impressive collection of hand-tufted acrylic rugs that emulate the round disc shape of a CD—dye-cut center and all. The collection, which also includes Outkast's "Speakerboxxx/The Love Below," Jay-Z's "Vol. 3… Life and Times of S. Carter," and more hip-hop quintessentials, is available for purchase on Brown's online shop for $250 each.
Brown initially shared the designs on Twitter in April, and the tweet has since amassed over 90 thousand likes. In an interview with Vogue earlier this month, Brown cited the serendipitous "happenstance" of coronavirus quarantine as the inspiration behind the collection. "I don't think it would have gone the same way if it was something I had deliberately set my sights on," the designer said. "I think being at home allowed me to get in touch with my space, and how I could utilize that in my creativity in my art."
Brown also said of the sentimental aspect of the collection, "I was talking to a friend and we were discussing how we don't think it's fair to judge art so harshly in the moment, because it can mean something so different to the following generations." Musing on the always-changing landscape of music and hip-hop culture, Brown added, "You look back now, and people who are older now want things to go back to that, and they have a problem with all the Lils and the face tats and the dyed hair."
Browse the full CD rug collection on Brown's online shop—and relive the nostalgic era of inflatable chairs and carpet floors.