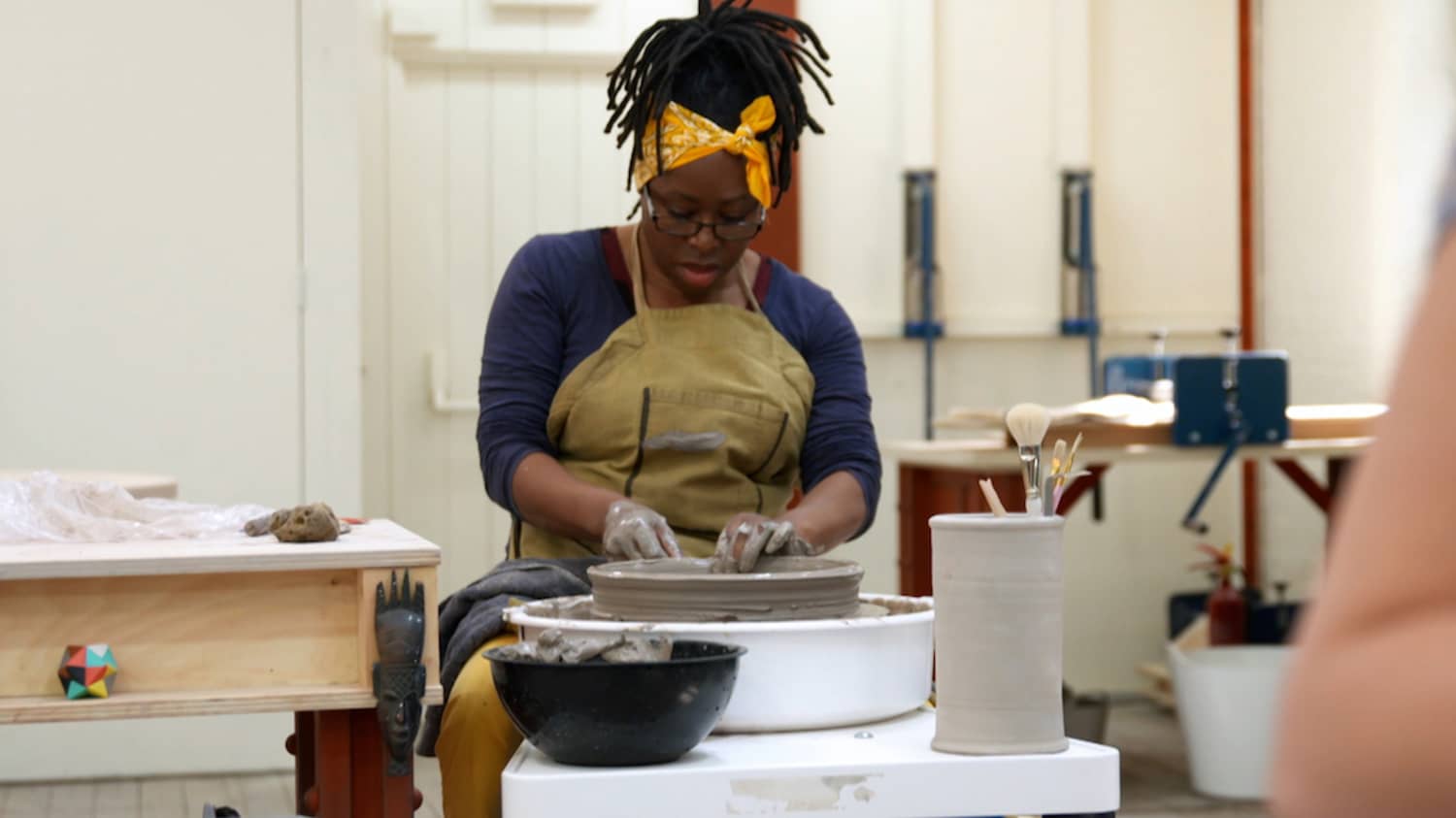 The production team behind "The Great British Bake Off" (also known as "The Great British Baking Show" in the U.S.) has released your next reality TV obsession. "The Great Pottery Throw Down," available to stream on HBO Max, is essentially "Great British Bake Off" but with ceramics. In lieu of Paul Hollywood and Mary Berry taste-testing decadent éclair pastries, there's Kate Malone, Keith Brymer Jones, and Sue Pryke evaluating the crackage in potted designs—and the result is mesmerizing quarantine TV.
In the same vein as "British Bake Off," each season of the series—which originally aired on the BBC and Channel 4 in the U.K.—follows ten potters as they design and create ceramic creations in a competition-style format. At the end of each episode, one potter is eliminated by the judges and one is crowned Potter of the Week. And, much like "Bake Off," there are recurrent challenges such as working with porcelain and sculpting free-standing creations.
Along with judges Malone, Brymer Jones, and Pryke, British broadcaster Sara Cox and TV and radio presenter Melanie Sykes serve as hosts. (Cox in the first two seasons, and Sykes in the third season.) The judges, hosts, and contestants all provide endearing TV content during seemingly apocalyptic times. Brymer Jones has warmed viewers' hearts with his penchant of getting emotional over beautifully sculpted creations—his tears described as the equivalent of Hollywood's infamous handshake in "British Bake Off."
While pottery itself may not seem suspenseful, "The Great Pottery Throw Down" will shatter that naive ideal. Between hoping one's creation is structurally sound once it comes out of the kiln (a furnace used for firing ceramics) and lamenting crackage in a finished product, it's all pretty stressful—and the stakes are pretty damn high! All three seasons of the series are available to stream on HBO Max.