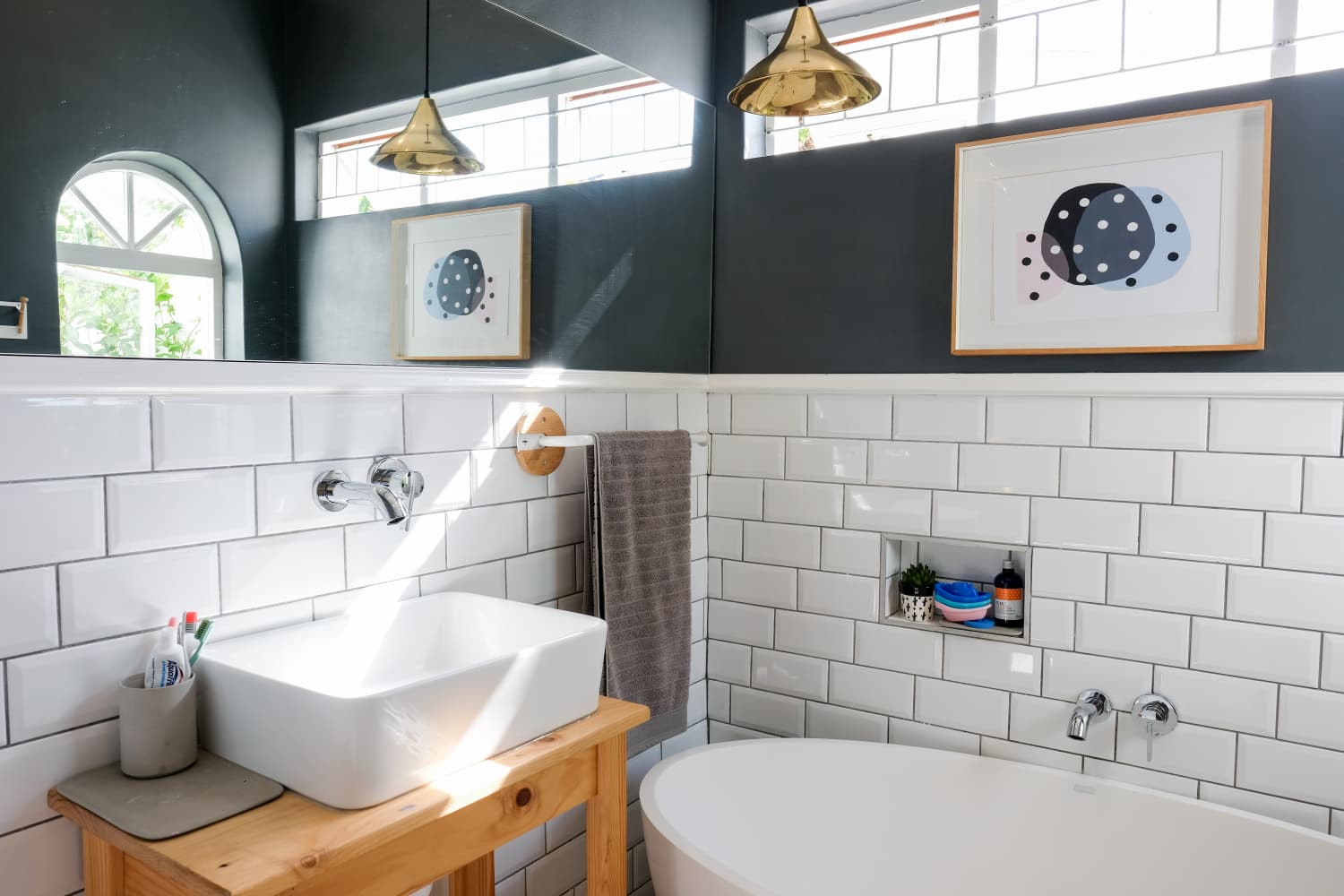 The bathroom is my favorite room in my home. I'm not sure if that's an unpopular opinion or not, but no matter where the bathroom ranks on your personal favorites list, it's a space worthy of sprucing up, for everyone.
If you share your home with others, the bathroom might be the most truly private place you have. A space where you can be alone with your thoughts. A place to look yourself in the eye as you give yourself pep talks to gear up for a big day, or a place to wallow in your own tears, analyzing your cry face, on a bad one.
For all that your bathroom provides you, don't you owe it 20 minutes to comb through the cabinets, looking for clutter to lighten the whole room up? (Not to mention make it easier to find what you're looking for when you're showering and primping.)
That's what we'll focus on today…
Day 11: Do a timed 20-minute declutter in your bathroom.
Set a timer for 20 minutes and use that time to clear as much clutter out of your bathroom as possible. Take a laundry basket or another similar container with you to quickly collect anything that's out of place.
If you have more than one bathroom, focus on the one you use the most often.
When your timer runs out, take all of the things you collected and either sort them into the trash or recycling, or set them into your boxes to be donated, given away or sold.
More Ways to Participate in the Decluttering Cure: