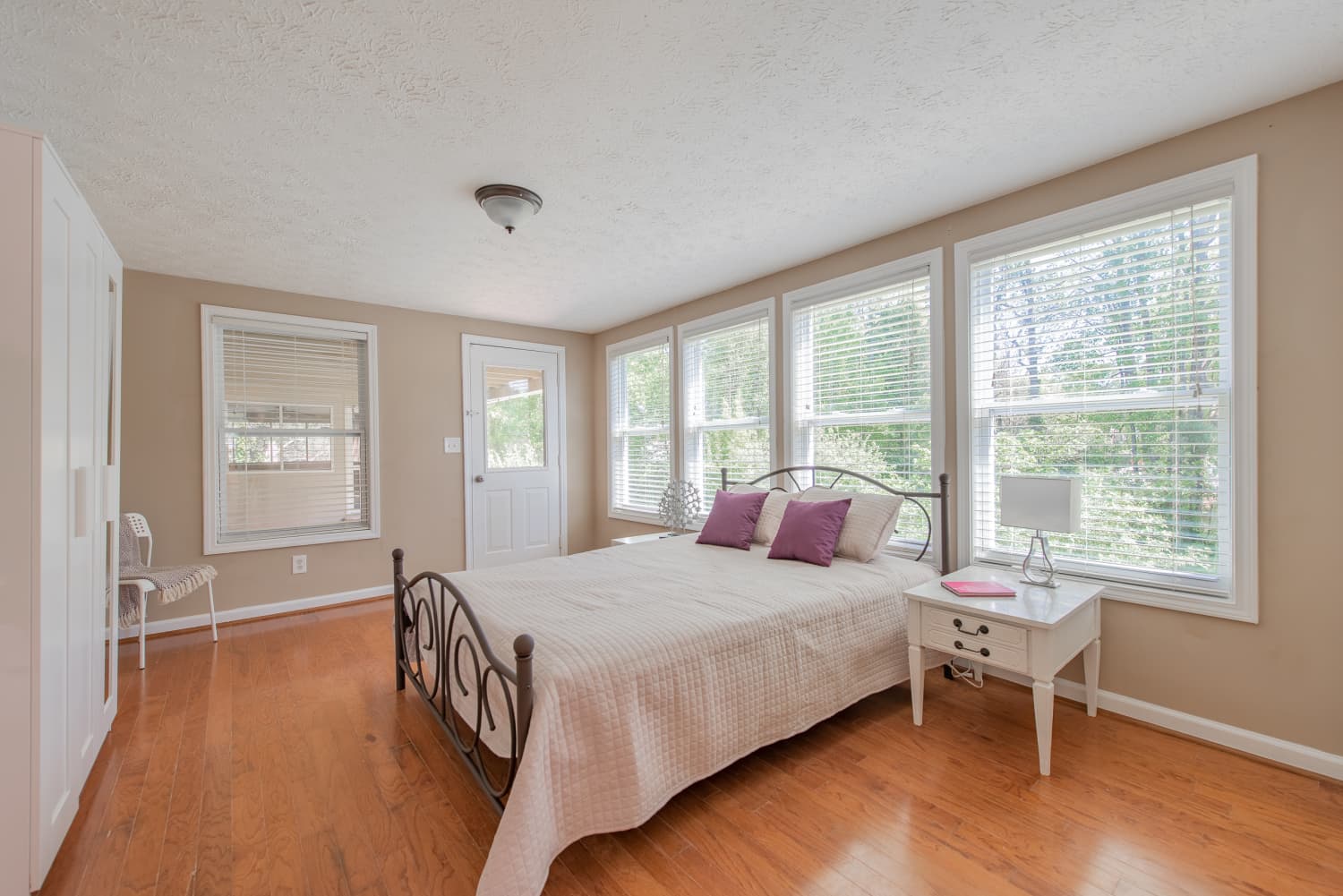 Affordable housing should be available to everyone, right? That's the driving idea behind a housing startup trying to tackle the affordable housing crisis by renting out single rooms to low-income community members.
Called PadSplit, the Atlanta-based company uses an Airbnb-like model that allows homeowners to sublet rooms in their homes. Renters, on the other hand, pay an all-inclusive weekly price that covers utilities, wifi, and laundry. A rental includes a single furnished room with access to a shared kitchen and bathroom, though rooms with private bathrooms are available for a higher fee. PadSplit's rooms, on average, are priced around $125 per week.
The goal, according to founder Atticus LeBlanc, is to connect community members with affordable, high-quality homes.
"We view ourselves as a long-term affordable housing solution as compared to Airbnb, but much more flexible than traditional housing options so we can adapt to the needs of lower income workers," Leblanc says.
Year-long leases that require security deposits and exorbitant brokers' fees are cost-prohibitive to many renters.
"Housing is really the biggest portion of an individual's budget, so if we can help stabilize housing costs, it's a big driver for that individual achieving financial independence," he says. "We have many stories where our members have been able to save up enough money and build their credit histories to be able to purchase cars, their own apartments, or even purchase their own homes and rent out rooms via PadSplit."
Leblanc says PadSplit allows renters to save an average of $516 a month compared to renting traditional apartments, allowing many to transition to a longer-term renting situation after spending time in a PadSplit.
Gregory Mitchell, 24, has been renting a PadSplit for the past eight months in the Atlanta area. He found out about the company through an online ad, and after talking to a current renter, moved into a room 72 hours later.
"I like the living arrangement. This is my first time living by myself, and even though I live with other people, I feel like I'm coming home to my own place," Mitchell says. "Also, I like that I don't have to count on the other people living in my house for rent."
PadSplit's user base is comprised of essential workers in their communities: teachers, grocery store employees, and restaurant workers. On average, people who use PadSplit makes less than $35,000 a year.
Mitchell works as a customer service representative and restaurant manager, and explains PadSplit has helped him get stabilized. He says he sees himself staying longer than he planned to.
"It was originally a short-term solution for me. It was somewhere for me to get in, get comfortable, and allow me to reset and build, but it's turned into an eight-month journey, and I expect to stay here at minimum for the rest of the year," he says. "After that, I'm considering moving into traditional housing or upgrading to a PadSplit where I have my own bathroom."
While PadSplit's setup is tailored toward single renters, LeBlanc says he's looking to expand the offerings to families who are willing to share housing. The company is also looking to grow to other cities that face a shortage of affordable housing.
To qualify for a room, potential renters have to pass a background check and adhere to a list of house rules that include no smoking, no overnight guests, and no loud noise between 9 p.m. and 8 a.m. PadSplit uses a three-strike rule, and depending on the severity of the infraction, residents face consequences that include fines or immediate termination.
Those looking to rent out a room with PadSplit have the advantage of pre-screened renters and a company that takes care of processing payment. Leblanc also claims that the company has saved taxpayers $203 million in subsidies by eliminating the costs to build the same number of subsidized units.
LeBlanc himself rents out a room in his personal home, and he sees his company filling in a gap in the upcoming months as layoffs increase, rent moratoriums expire, and homeowners look to bring in another source of income. "Simply put, there are not enough affordable housing solutions available. We can't build our way out of this crisis, and 'naturally occurring' affordable housing isn't all that affordable," he says. "With millions of individuals who have recently lost their jobs, it's critical that we increase affordable housing supply and enable the people who serve our communities to also live in them."
tinyurl
is.gd
v.gd
v.ht
clck.ru
ulvis.net
shrtco.de
tny.im