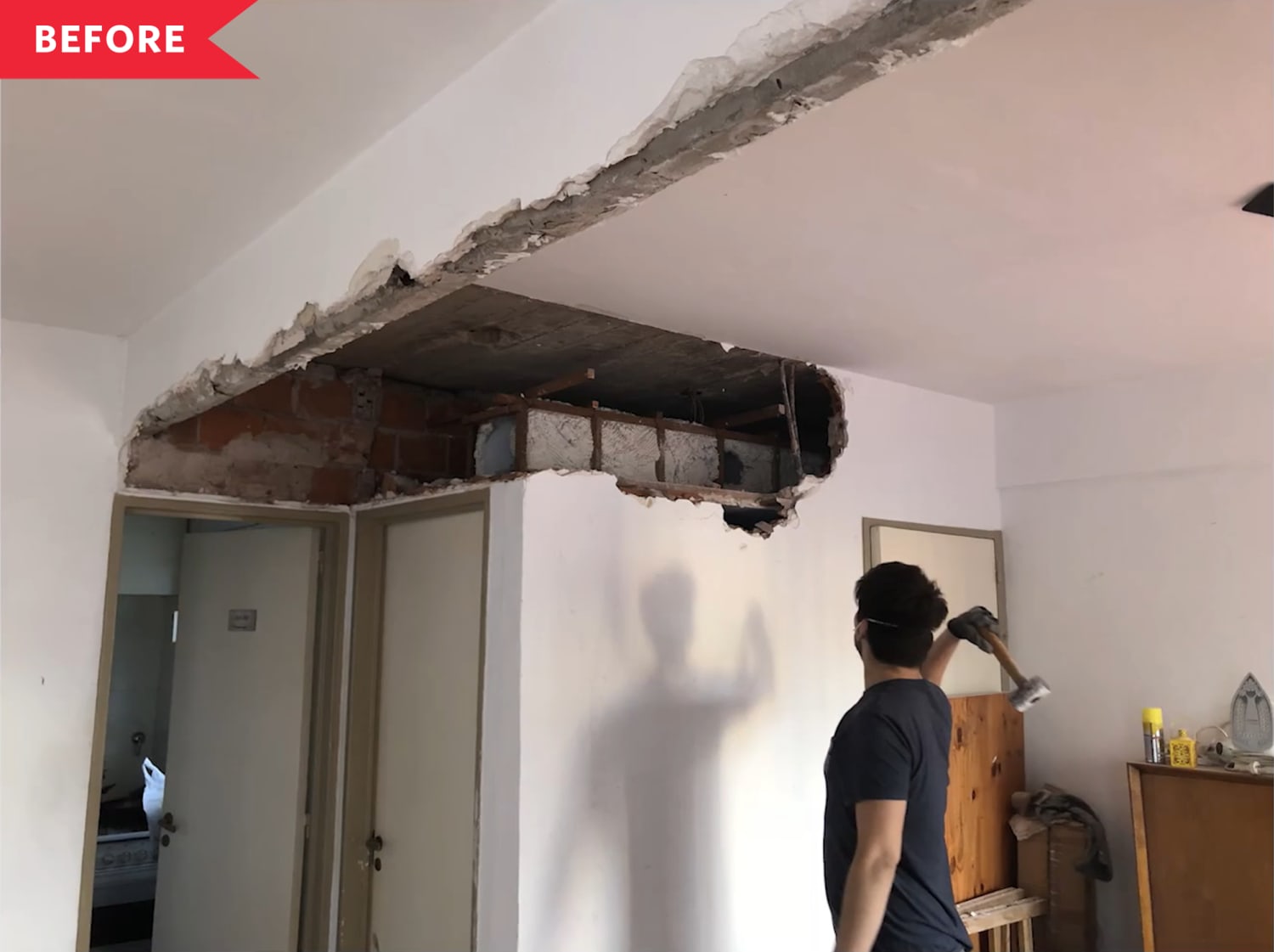 We independently select these products—if you buy from one of our links, we may earn a commission.
Name: Manuel Librandi, my partner, Javier, and our two dogs, Frida and Flap
Size: 860 square feet
Home type: Condo
Location: Ciudad Autonoma de Buenos Aires — Buenos Aires, Argentina
Years lived in: 5 years, owned
When Manuel and Javier first bought this small condo, it didn't look like the lovely and airy space that it is today. Located on the top floor of this building in Buenos Aires' Ciudad Autonoma, it was a handful of closed-off rooms, with a small kitchen and not a lot of room for entertaining.
Small/Cool Winners Manu and Javi's DIY Dream Home | House Tour
The couple had a hunch that removing walls would not only open up the small space, but also make the home feel larger. And they were right! The problem was they didn't have a ton of money after purchasing the condo! When it came to renovating, they were going to have to get creative with budget, and they were going to have to do a lot of the work themselves. They did such a great job, it's no wonder they were our Small/Cool contest winner in the "Small" bracket!
Inspired by open and industrial New York City lofts, the couple began by tearing down walls to create one larger common space. They had to fix and sand the entire home's wood flooring to make it match across the rooms. They built much of the furniture themselves–the TV stand, the pantry racks, kitchen cabinets and shelves–and they bought a gorgeous secondhand Salamander Stove online and painted it red (using paint for high temperatures) to create a stunning focal point. And they created an outdoor oasis on their terrace, which helps open up the space and make this small condo feel much larger.
Thanks Manuel and Javier!