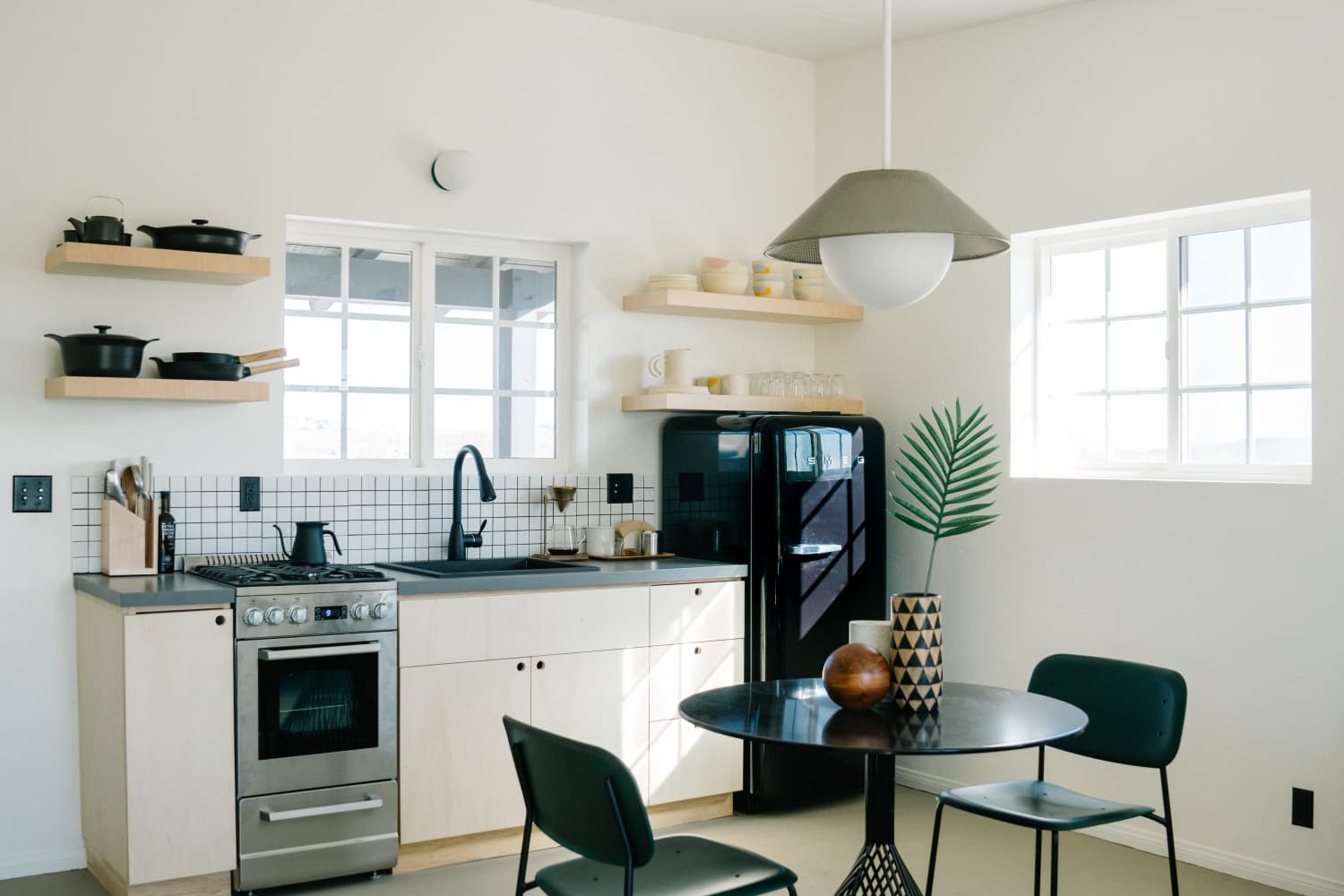 We independently select these products—if you buy from one of our links, we may earn a commission.
When you think about the types of little finishing touches that make a home truly striking, chances are door hinges and electrical outlets don't immediately come to mind. For design pros Carlos Naude and Whitney Brown, co-founders of the multidisciplinary creative studio Working Holiday, however, those are exactly the kinds of features they like to focus on. Why?
"Details like these often get overlooked," Naude says. "But in reality, they're very visible things in a home." That's why it can pay to give spots like these some decorative attention.
The trick to turning all that utilitarian stuff into stylish design elements comes down to a simple color choice: black. It's an unexpected twist in a room, says Naude, and especially so when paired with neutral furniture pieces. Black, or another equally dark shade, gives outlets, light switches, hinges, and hardware more definition. Plus, when all of these things are matte black instead of the standard metal or eggshell, they look like a more deliberate design decision and add sophistication to your space.
Throughout Casa Mami, the couple's eco-friendly design retreat in Pioneertown, CA—which is shoppable and bookable for overnight stays—all the black door hardware is from Emtek, and the black electrical outlets and light switches are from Kyles Switches and Plates. ("Buster & Punch is another brand that makes some amazing light switches," adds Naude.) Really, any matte black or dark choices will do, he says, with one caveat. To pull this look off, you need to use this design move in every single room of your space, as evidenced in the images of Casa Mami shown above and below. "If you're going for it, you should go all the way, or your home won't look cohesive," he says.
The good news is that matte black hardware has been relatively popular for a few years now, so you can find it at nearly every price point. In fact, switch plates and outlet covers in this finish now start at as low as $1. So even if you were outfitting an entire house, you could probably do it for under $75 total.
Now that many of us are all spending more time at home than ever, small switch-ups like these can have an even bigger impact, Naude adds. "The more we understand about how spaces affect our lives, the more we learn that every detail matters," he says.