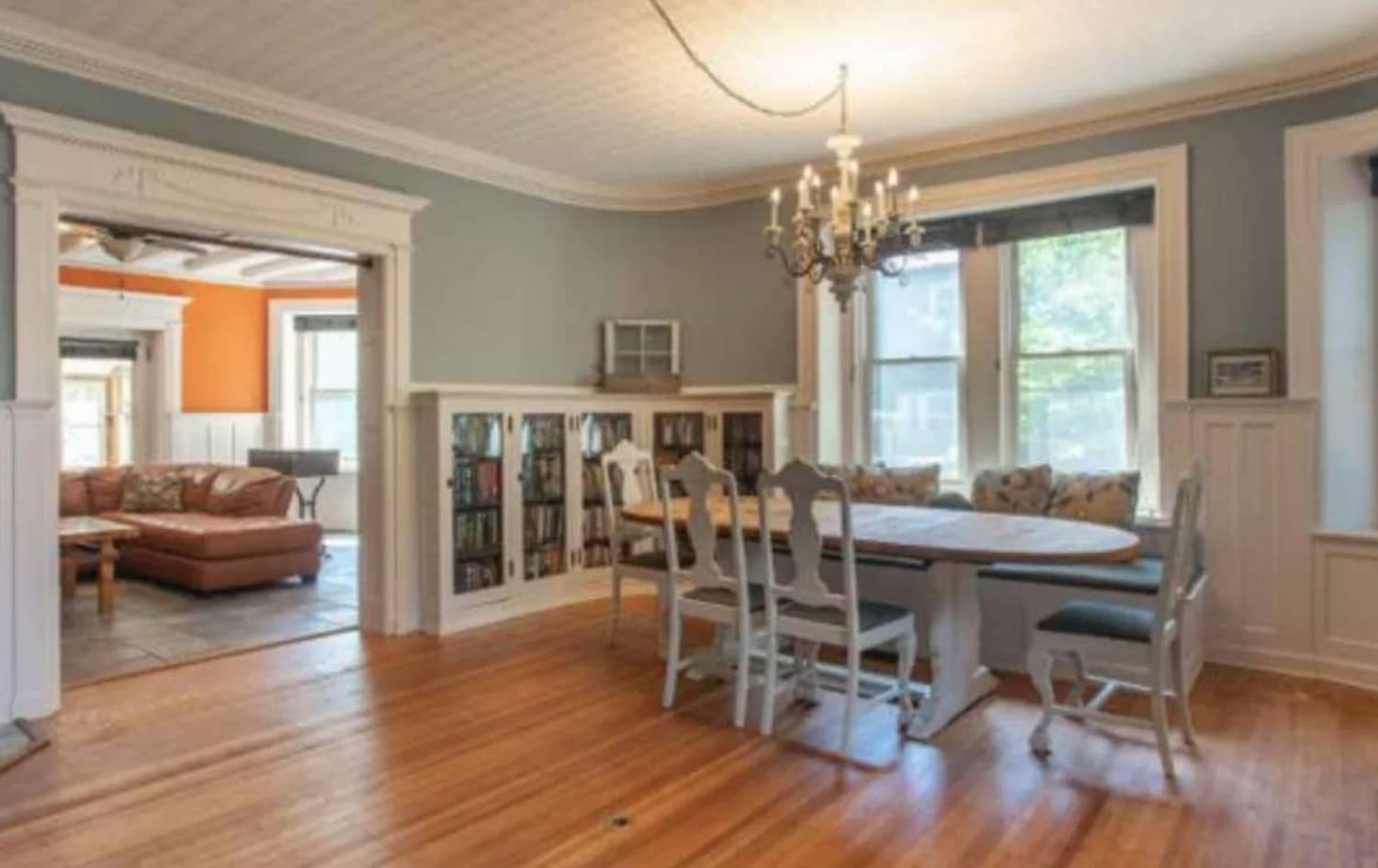 When it comes to marketing their property, a Philadelphia couple is moving out of their historic home on a high note—literally.
Robert Prester and Adriana Samargia listed their six-bed, five-and-a-half bath manse in Philadelphia's Mount Airy neighborhood last month for $895,000. But to give the home on W Upsal Street, where they've lived for about a year and a half, a little extra pop, the duo decided to set the video tour to a custom musical soundtrack, and that's how "Upsal: The Musical" was born.
"We put our house on the market, and they said it's a good idea to have a video, so we pieced together a video," Samargia tells Apartment Therapy. "Neither of us are good at video, and I told Robert that I should do a script and maybe a voice over, so I asked him to play the piano over the 10-minute long video."
The couple, who work as classical and jazz musicians, recorded the piano tune as Samargia spoke throughout the tour, sporadically breaking into song.
"After we did it normally just talking, I said to him, 'Wouldn't it be funny if we had one that was musical and singing?' So we went through and recorded it another time, and I just made up melodies to Robert's piano playing. They weren't even known to us. It was completely improvised. He improvised the piano music, and I improvised the melodies."
The result? A 10-minute tour that hops from Samargia's normal speaking voice to broadway and jazz-style musical stylings, all while describing the features of the beautiful property.
"Move across the hall to the formal dining room which includes original glass panel cabinetry and a… toasty iron corn pellet stove surrounded by European tile," Samargia sings in an airy tone.
"From there, enter into a dream-bath spa with double sinks, a rain shower, and a bidet for unwinding at the end of the daa-ay. Enjoy the professional grade cedar paneled sauna. Yes this house has a saaaauna," Samargia riffs in a jazzy vocal, drawing out "sauna" for many more beats.
Prester and Samargia say they knew their three adult children would find the video hilarious, but they had no idea how successful it would be at bringing in viewers. Now, they're seeing as many as a thousand hits a day. The video listing has also taken off on sites like Twitter and Facebook, and even found its way into a college classroom, where a teacher played the video for his musical theater class. It's all quite humorous for Prester and Samargia, who recorded the musical on a whim.
"We did it as a joke to make our children laugh," says Samargia. "And thought, okay for the heck of it let's use it on the listing."
tinyurlis.gdv.gdv.htu.nuclck.ruulvis.netshrtco.detny.im
آموزش سئو