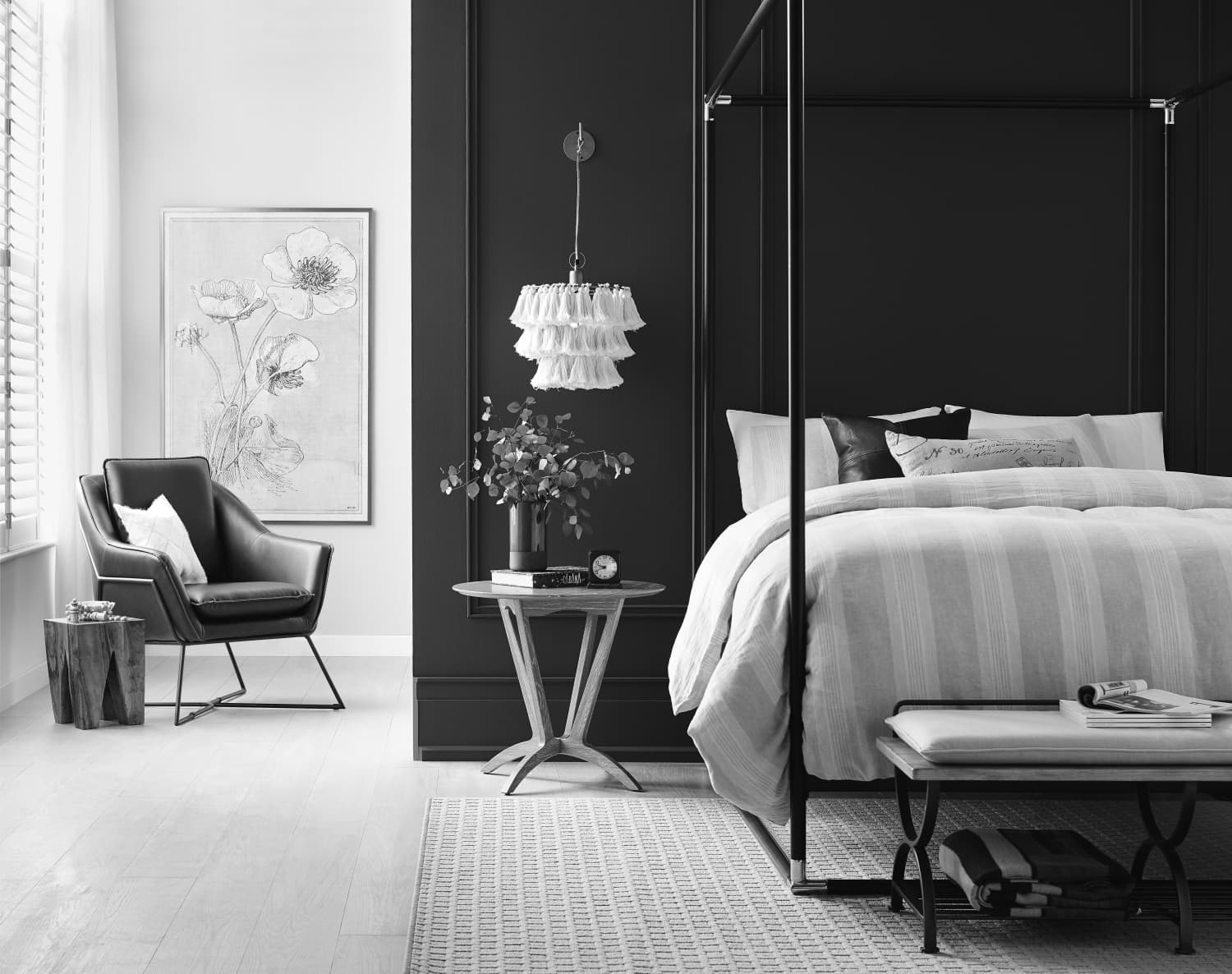 2020 hasn't exactly gone according to plan. You're probably spending more time at home, and if you've contemplated making your space feel more comforting and soothing, you're not alone. Today, Sherwin-Williams announced its 2021 Color of the Year, and the hue is a blend of nostalgia with the desire for sanctuary. Any guesses?
"The home is now the ultimate retreat from the world, and color is an easy and effective way to create a personal haven," said Sue Wadden, director of color marketing at Sherwin-Williams. "Urbane Bronze encourages you to create a sanctuary space for mindful reflection and renewal."
It's also the ultimate throwback. "Urbane Bronze is a comforting color, drawing from nature for a feeling of relaxation and serenity," Wadden said. "There's also reassurance in its sentimentality, with nostalgic ties to the design of the '70s and '90s, but with gray undertones that give it a distinctly modern twist."
This twist on a deep neutral has gray-green undertones, and would work as a primary or accent color in a room, and according to Wadden, would pair nicely with natural finishes like wood, stone, mixed metals, and woven textiles.
Other on-trend colors for 2021 include PPG's palette of three hues: Transcend, an oatmeal-colored hue; Big Cypress, a shaded ginger; and Misty Aqua, a watercolor cerulean blue. Behr announced the "elevated comfort" palette in August, a collection of 21 colors that pair essential neutrals and bold hues.