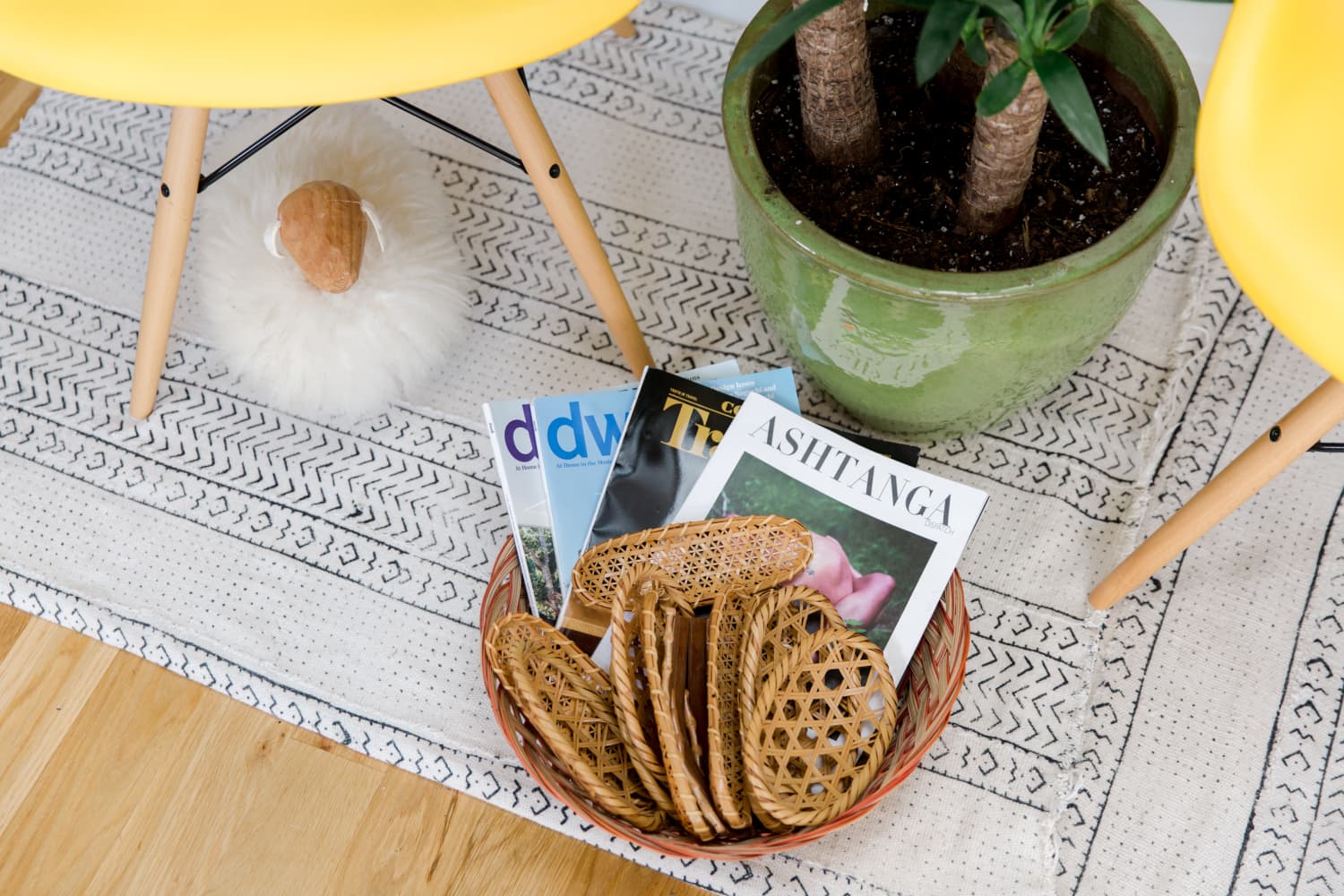 If you ask me, the kitchen shouldn't get to have a monopoly on junk drawers. There are just as many objects that wander around in the bedroom, or bathroom, or living room without an organized place to call home. So my official stance is: You should have a junk zone in every room.
The junk drawer is chaos, sure, but you can't have order without chaos. Even if you're an organized person—especially if you're an organized person—there will always be knick-knacks and palm-sized essentials that don't fit neatly into your home's natural organization solutions. In order to keep those areas tidy, you need to allow yourself a dedicated space to get wild. A place to toss random things with abandon, so you'll know exactly where they are later.
So today, I'd like you to establish a brand new junk zone of your own…
Day 17: Set up a "junk zone" in one of your rooms.
I want you to identify the room or space in your home that feels the most like a small-item clutter magnet and outfit that room with its own junk-drawer-type dumping zone.
The junk zone might look a little different depending on what room it's in, but it will serve the same purpose a junk drawer does. It should be a small, confined container where things with no home can collect for a short or long while. You might try a junk tray in the entryway for collar stays, coins, and stamps. Or a junk bowl in the bedroom for safety pins and matches. Or a junk basket in the living room for small toys and magazines. Or a junk drawer (yep, you can stick to the drawer concept if you've got one to spare) in the bathroom for bobby pins and skincare samples.
In the future, you can use your dump bowl—or tray or drawer—to help you swiftly clear clutter from the room. When you need to tidy up, anything without a home can go in that spot. And you'll know exactly where to look for that random thing you knew you ought to keep.
More Ways to Participate in the Decluttering Cure: