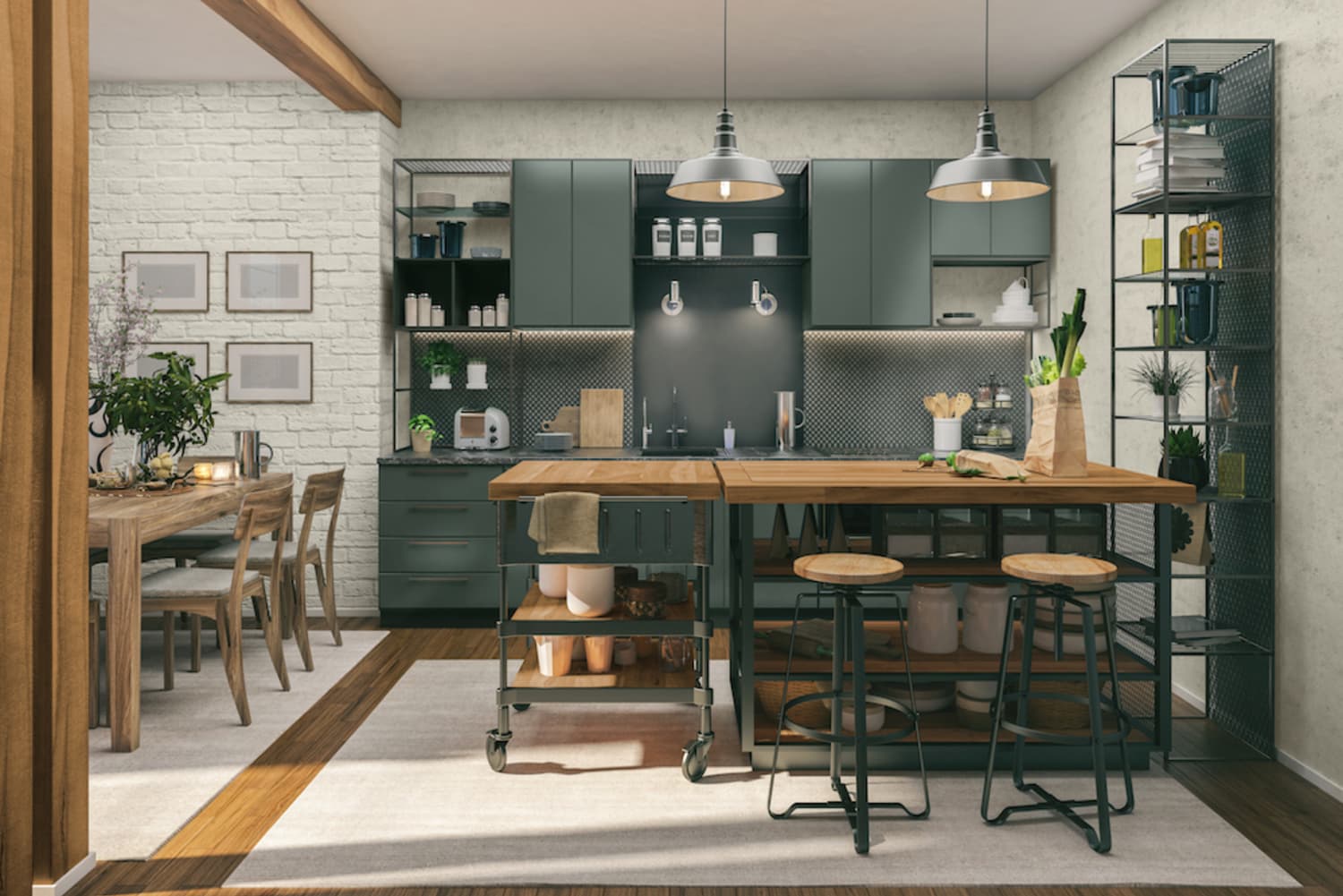 We independently select these products—if you buy from one of our links, we may earn a commission.
Joanna Gaines wants to help you spruce up your kitchen this fall. The designer's latest collection of premium exterior paint—a partnership between her brand Magnolia Home and KILZ—is all about the power that a fresh coat of paint could wield in a space. ("A new coat of paint is a small way to make a big impact," she says.) As we transition from summer to fall, the "Fixer Upper" star has shared four of her favorite kitchen color combinations for autumn. And, yes, you'll definitely want to take notes.
"The kitchen is the heartbeat of home, which makes it one of my favorite spaces to design," Gaines says. "It's been so inspiring to watch families gravitate towards their kitchens again and again this year, maybe more than ever before." She adds, "When we make our kitchens feel like home, there's no limit to how many sweet memories (and delicious meals) we'll create along the way." Read on for Gaines' favorite color combinations to create the ultimate cozy kitchen oasis for cooking, eating, and memory-making this autumn.
A versatile combination, white on white can act as a backdrop for any décor style—whether it's modern, industrial, or traditional, according to Gaines. While cream is more traditional, the designer advises the introduction of modern elements like tile to capture your desired style.
A prominent, bold color is best complemented with a neutral white, says Gaines. Dramatic color combinations such as these are more eclectic and modern in style—and are a "great way to embody a moody vibe," per the designer.
A color combination used in more traditional settings, these neutrals can be interchanged—although Gaines advises against a monochromatic scheme of all gray. To zhuzh up the neutrals, incorporate whimsical and colorful hardware, rugs, and more pops of color and texture.
Light blue or green and white
A combination that can be both modern or traditional, a light blue or green with white can create a subtle and classic space, according to Gaines. The designer recommends the Emmie's Room (JG-13) hue, as it creates the "perfect calming combination of green and blue" and reminds her of the ocean.