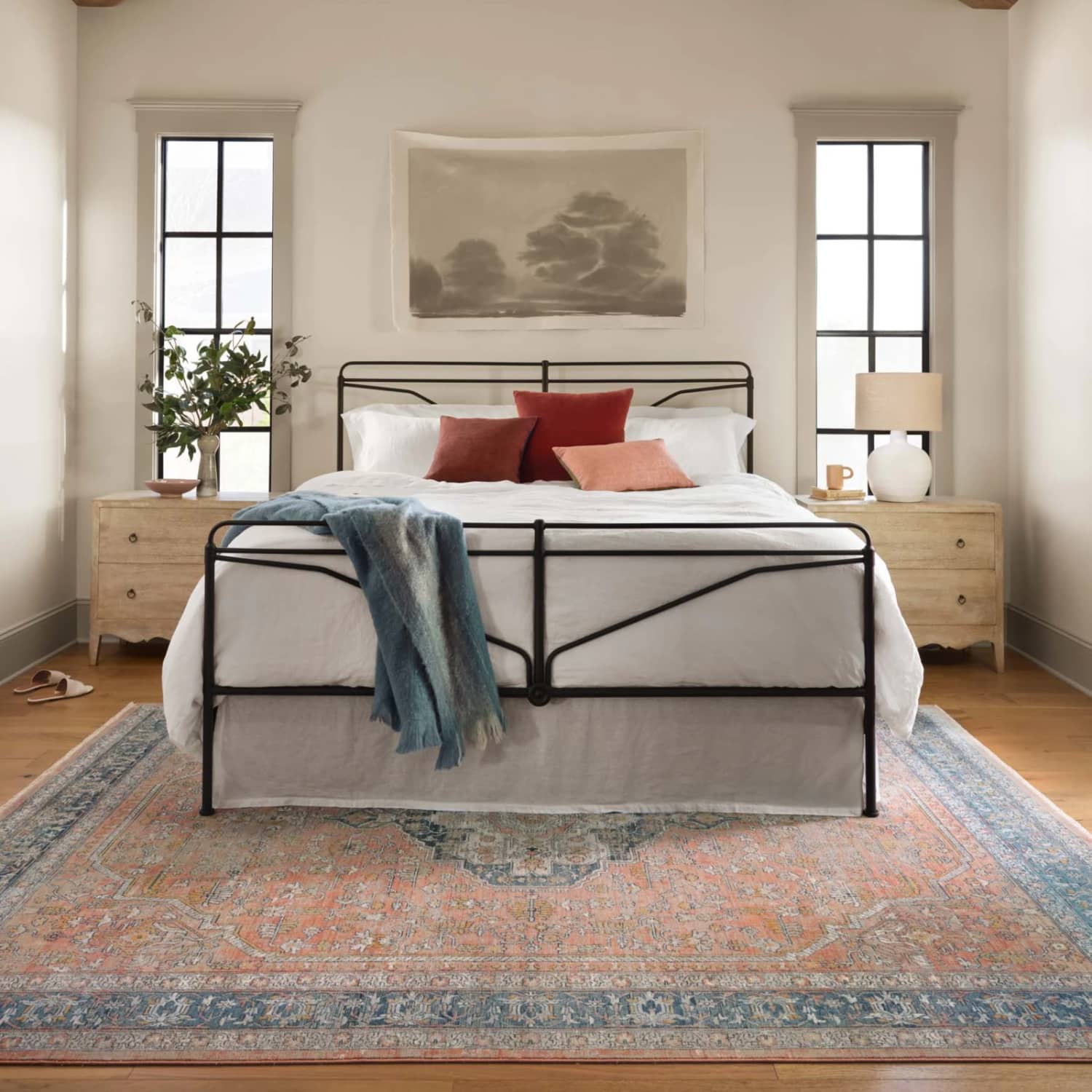 When designing a room, most of us think about things like what color to paint the walls or the furniture we want to buy. Rugs are often an afterthought or seen as the finishing touch, but they shouldn't be, according to Joanna Gaines.
"The first thing I always think about when I'm designing a room is 'where am I gonna put the rug?' And then I build the room from there," she said in a new video for her latest collaboration with Loloi Rugs.
And—no surprise here—she's right. The right rug sets the tone for any room, whether it's a cozy living room, sleek, modern office, or anything in between. The rugs vary in color, texture, pile height, and softness, which means the right one is out there somewhere. And with Magnolia Home's four new rug collections with prices ranging from $89-$1,499, you're bound to find your perfect match.
Liven up your space with the Lindsay collection, whose designs go for bold with lots of texture and playful colors like coral, gold, aquamarine, and charcoal. The high-low pile of the antique-inspired design elements gives it a lot of fun texture and personality, while the 100% polyester pile means softness and durability at a good price point.
The Elise collection is not your grandmother's rug collection, but even she might like it because it pays tribute to timeless, old-world designs. Bright colors and purposeful distressing give this collection a warm and modern vibe, and power-loomed polypropylene pile makes it the most durable of the new releases.
If you're sticking with a more neutral palette, the off-white Myra collection includes five minimalist rugs with fringe detail for a little bohemian flair. These rugs are a handwoven blend of different materials that come together to create a neutral aesthetic without being boring.