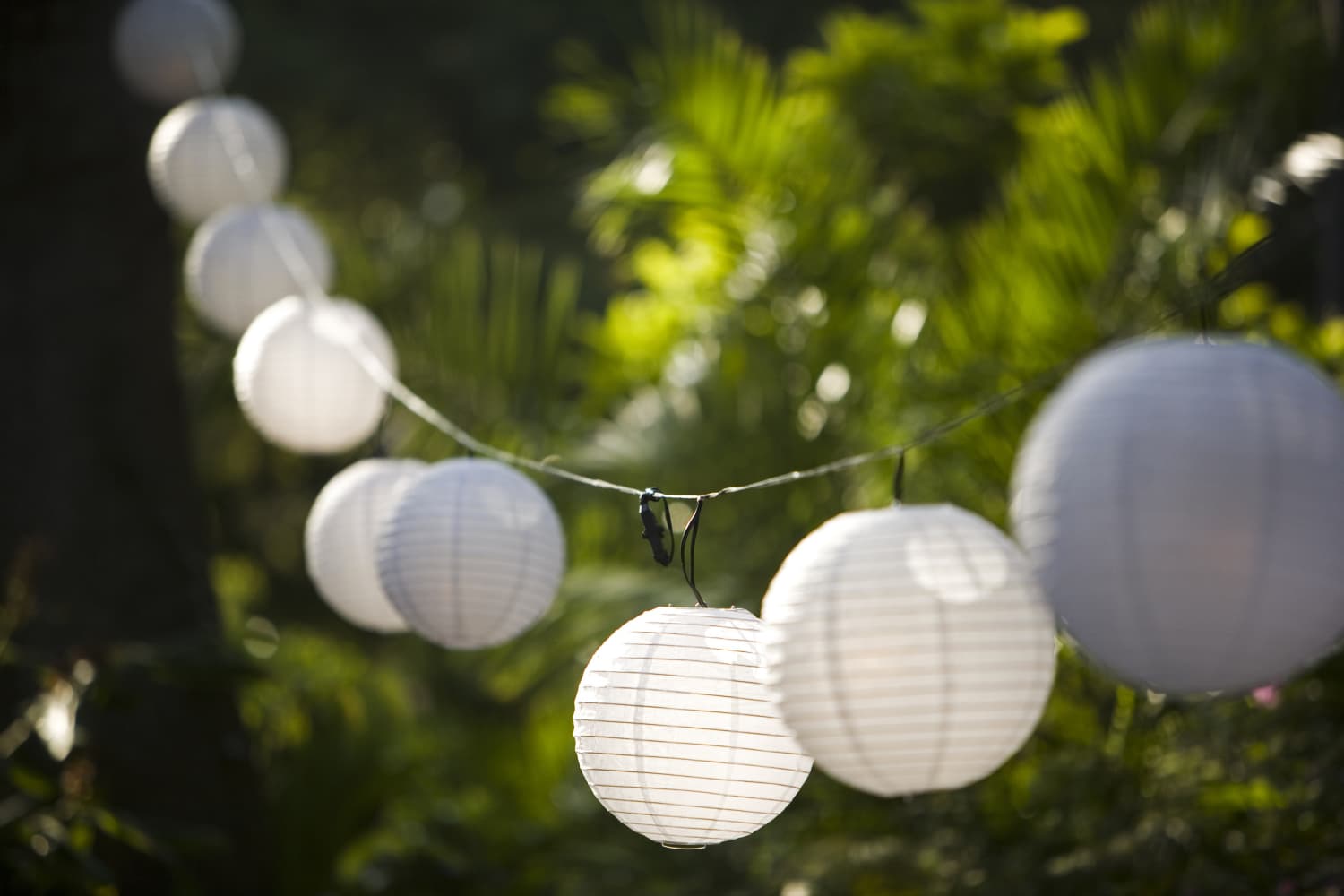 You know when you fall down a rabbit hole of architectural design inspo and suddenly find something marvelous that makes you stop and stare? Yep, that's what happened with this this treehouse spotted on the DesignPorn subreddit, with a unique design that resembles that of a Japanese paper lantern.
Redditor Squavez posted about the custom-designed house, detailing that the design was inspired by the pattern of a Japanese paper lantern. The treehouse was commissioned by a man named Nick Adams, reported Philadelphia Magazine, for him and his family in Gladwyne, Pennsylvania.
Adams' four children—who were 8, 11, 12, and 13 at the time—each drew a picture of their perfect treehouse, and their ideas were incorporated into the actual design created by architects from Brawer & Hauptman and Chase Building Group.
The structure, which was conceptualized and executed in six weeks, surrounds a massive tulip tree in the Adams' backyard, with its leaves serving as the "roof" of the house. The treehouse is equipped with amenities like a mechanical drawbridge, trapdoor, catapult (perfect for water balloons), bug screens, a rope and pulley system (to bring supplies up), electricity, refrigeration, and—of all things—a poker table (Adams noted that it's where his sons "learned to play a mean game of Texas Hold 'Em.")
Inside the treehouse, there are built-in benches and ladders connecting the different floors. The main structure is made of Spanish cedar, while the floors and planking are South American ipe. All in all, the cost of the build was just over $100,000.
If you're interested and inspired to build one, too, just note that this build cost a little over $100,000. If that changes your mind, remember that admiring is free.