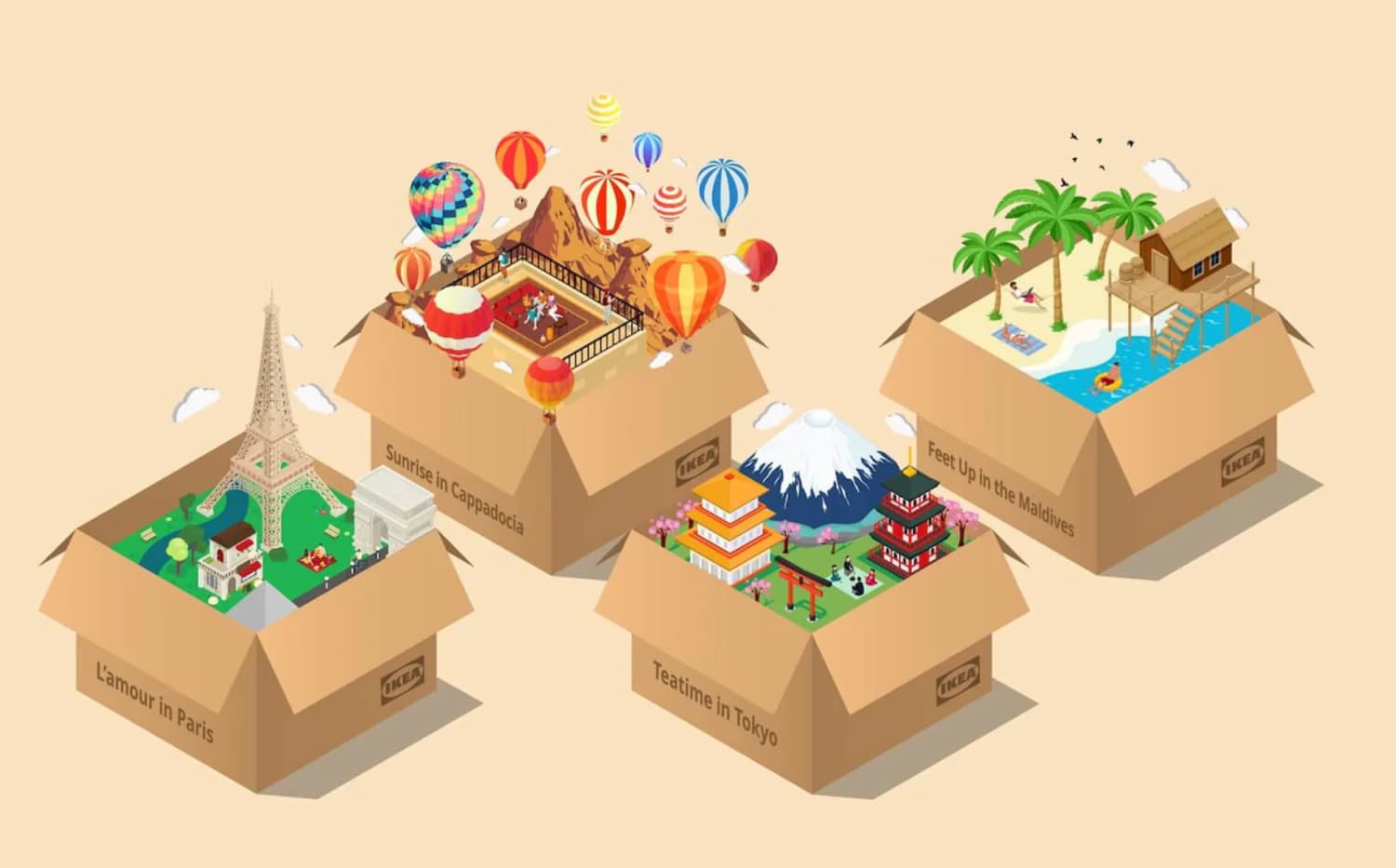 With travel plans cancelled due to the pandemic, many have tried to adjust by traveling online, whether it's by watching tour videos or by changing our Zoom backgrounds. But without actually being at those locations, it just doesn't quite feel the same.
IKEA in Dubai has a clever solution called "Vacations in a Box," which will allow you to travel without actually traveling (and leaving the safety of our homes). Each box comes with curated products like pillows, candles, tableware, and artwork inspired by destinations such as Tokyo, Paris, the Maldives, and Turkey. Once unpacked, the kit will make you feel like you've been transported to a Parisian cafe or a beach in tropical paradise.
"Right now, many people are unable to put a tick mark on the dream destination they had planned for this year," said Carla Klumpenaar of IKEA UAE, reports B&T. "With our Vacations in a Box, it's easy for people to experience a French-style candlelit dinner or sip green tea while kneeling on cushions inspired by Tokyo."
Sure, it's still not the same as being physically there, but it's better than looking at your old travel photos on Instagram and stressing about scrapped travel plans. Plus, the kits give us an excuse to do some redecorating.
The boxes are, so far, only available in the UAE, but hopefully, they'll soon be available everywhere else. Which destination would you like to bring to your living room?