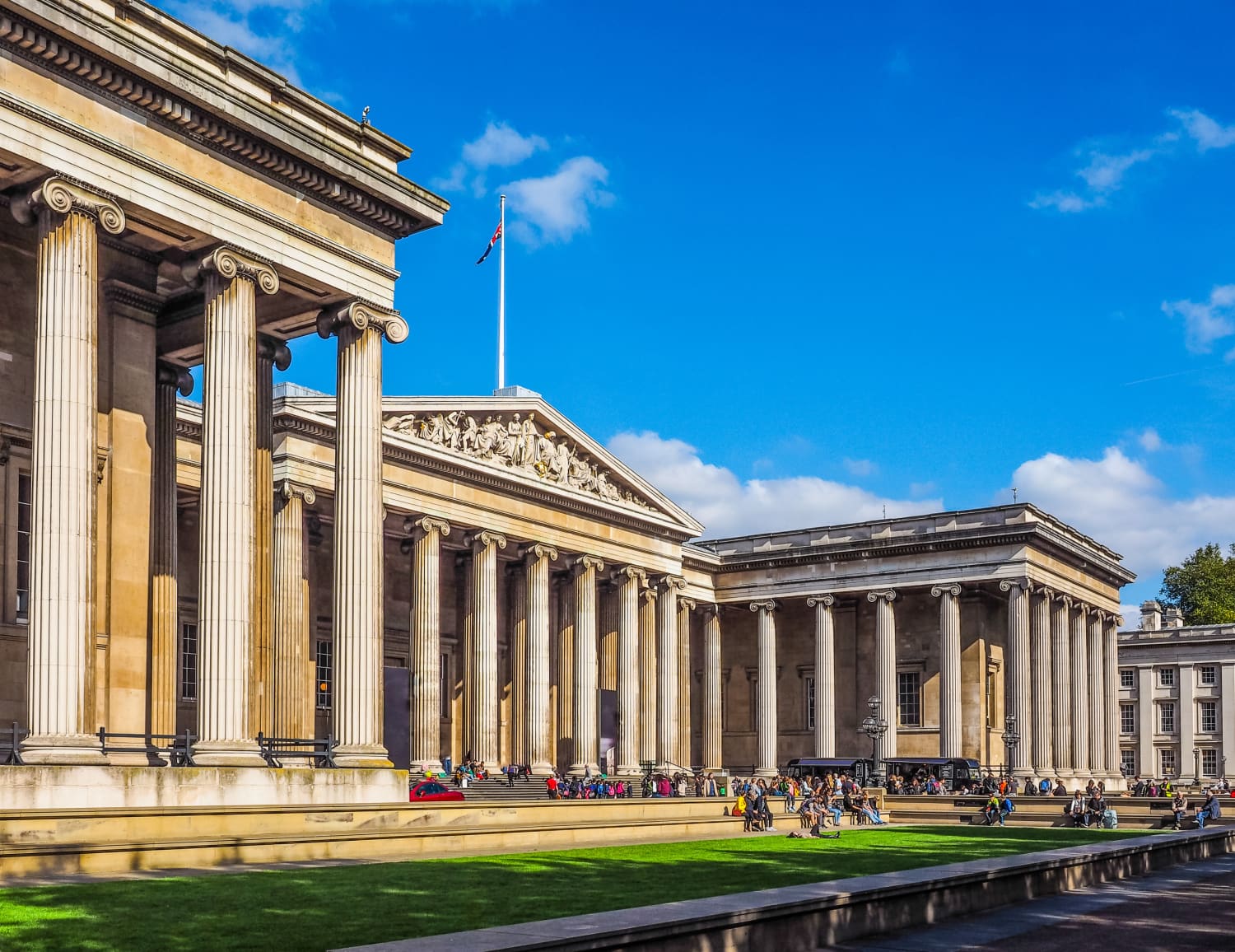 Museums worldwide have had to close their doors for the foreseeable future. But many, including the British Museum, didn't want their patrons to go without art and history for this length of time. So now, the world's first national public museum has made a large portion of their collection online, all of which can be accessed with just a few clicks.
"Today we're excited to launch a major revamp of our Collection Online!" the British Museum announced on Instagram at the end of April. "We've been working extra hard to bring you this update early so you can #MuseumFromHome even better than before…there are 4.5 million objects ready to be discovered, with nearly 1.9 million photos. You can now zoom in and pan over images too, revealing amazing details."
The British Museum is home to iconic pieces of history and artifacts including the Rosetta Stone, perfectly preserved pieces by Raphael, and intact ceramics from the ancient Roman empire. You can now choose to explore the museum's archives by theme—such as "Americas," "Animals," "Death and Memory," and "Desire, Love, and Identity"—or search for your favorite piece by keyword.
Furthermore, there are more than 60 of the Museum's galleries that can be viewed via Google Street View. Check out the Egyptian sculpture gallery, the Medieval Europe 1050-1500 gallery, and the Enlightenment gallery, all of which can be accessed on the British Museum's gallery page.
There are so many exhibits currently available to view through the British Museum's website that you can keep yourself busy and entertained for an entire day or two—can someone say homeschool field trip?