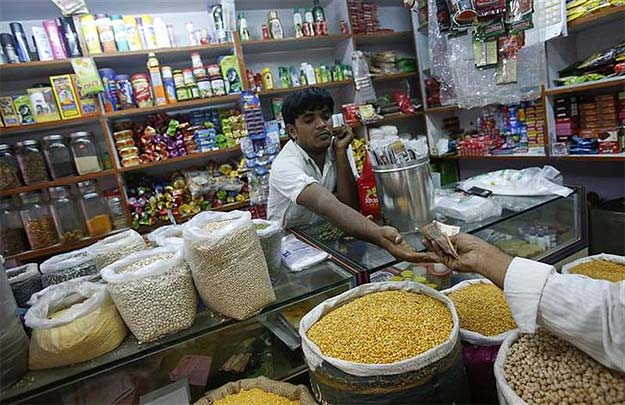 New Delhi:
The Ministry of Home Affairs (MHA) on Friday allowed the opening of shops registered under the Shops and Establishment Act with some exceptions.
As per the order, the shops, including those in residential and market complexes, will be allowed to open.
The relaxations, however, are not applicable to the shops in shopping malls and hotspot areas.
"All shops registered under the Shops and Establishment Act of the respective State/Union Territory, including shops in residential complexes and market complexes, except shops in multi-brand and single-brand malls, outside the limits of municipal corporations and municipalities, with 50 per cent strength of workers with wearing of masks and social distancing being mandatory," reads the MHA order.
Prime Minister Narendra Modi had on March 24 announced a 21-day nationwide lockdown as a precautionary measure to contain the spread of COVID-19.
The lockdown was later extended till May 3.
A total of 23,452 confirmed cases have been reported in India while 4,814 people, who were COVID-19 positive, have recovered or migrated, the Ministry of Health and Family Welfare said on Friday.
There are 17,915 active cases of COVID-19 in the country as of now, while 723 people have lost their lives due to coronavirus.
World
Coronavirus has spread to 185 countries. The total confirmed cases worldwide are 27,29,224 and 1,91,615 have died; 17,88,931 are active cases and 7,48,678 have recovered as on April 24, 2020 at 5:36 pm.
India
In India, there are 23,452 confirmed cases including 723 deaths. The number of active cases is 17,915 and 4,814 have recovered as on April 24, 2020 at 5:00 pm.
State & District Details
State
Cases
Active
Recovered
Deaths

6430 778

5307 713

840 51

283 14

2624 217

2254 129

258 79

112 9

2376 128

1518 42

808 84

50 2

1964 74

1707 74

230

27

1852 157

1566 100

203 55

83 2

Nagerkoil (kanyakumari)

16

1683 54

911

752 90

20 2

Kanshi Ram Nagar (kasganj)

3

Sant Ravi Das Nagar (bhadoi)

1

1604 95

1374 73

206 19

24 3

Hyderabad Rural (ranga Reddy)

35

Bhupalpally (jayashanker)

3

984 24

705

253 56

26 2

955 60

781 54

145 4

29 2

514 58

396 34

103 24

15

463 20

295 10

150 9

18 1

448 10

121 10

324

3

427 20

330 20

92

5

Fatehgarh Sahib (sarhind)

2

277

196

65

16

272 10

113

156 16

3

176 28

128 28

46

2

90 7

56 6

33 1

1

55 6

44 6

8

3

47 1

23

24 1

0

40

21

18

1

36

8

28

0

36 1

16 1

19

1

27

13

14

0

22 4

11 4

11

0

18

4

14

0

12

11

0

1

7

4

3

0

7

0

7

0

2

0

2

0

2

1

1

0

1

1

0

0

1

0

1

0
tinyurlis.gdv.gdv.htclck.rushrtco.de
آموزش سئو