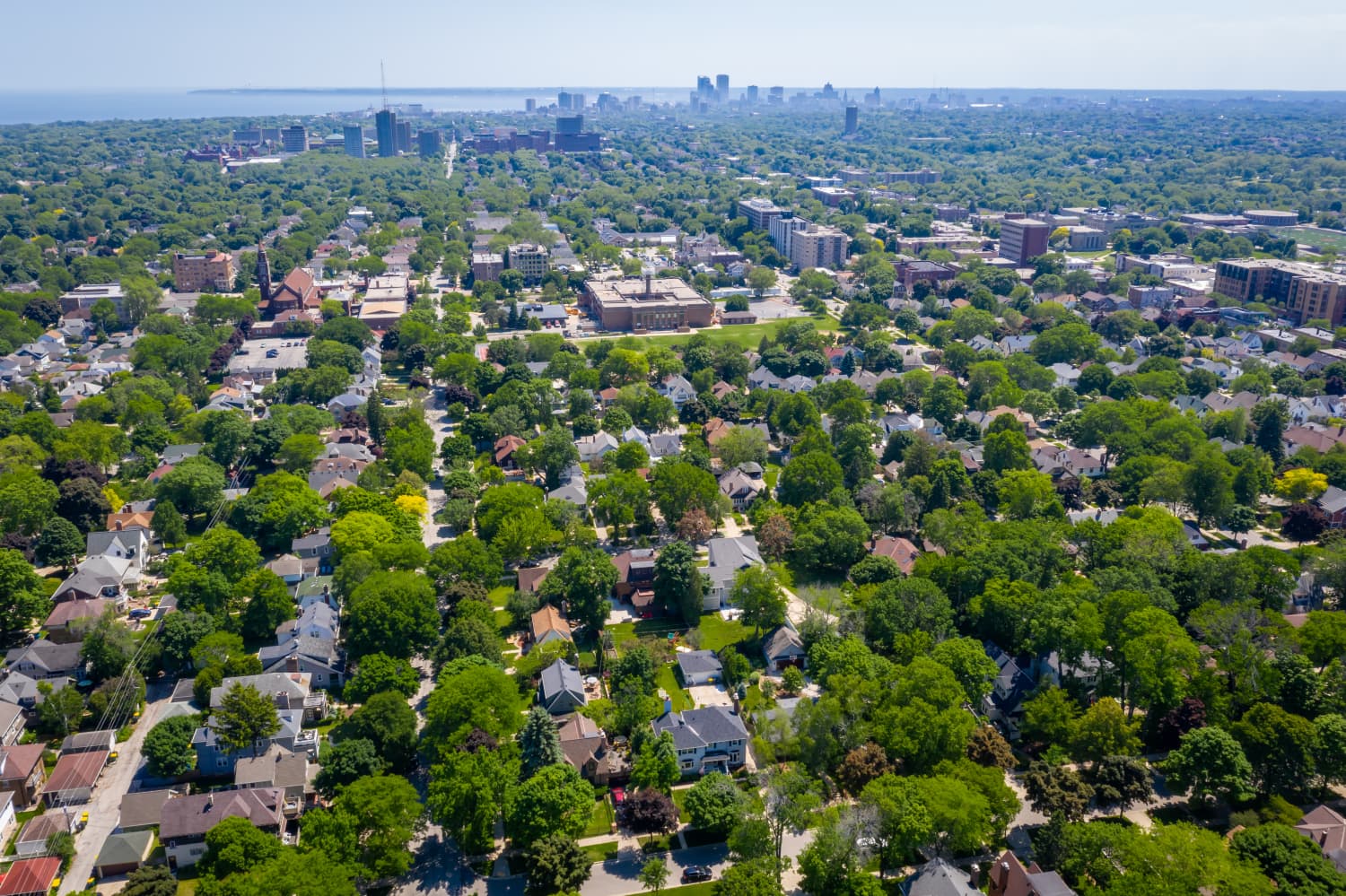 I've always referred to Milwaukee as the younger sibling of Chicago. The two cities are an easy and quick drive apart, but Milwaukee boasts substantially lower housing prices, lower costs of living, and—my personal favorite—really inexpensive parking. Plus, it's got all the culture of Chicago, but stuffed into a smaller package.
That being said, the allure of Milwaukee is catching on. A recent spate of positive press combined with the Democratic National Convention (that wasn't) have been pulling people to the city in droves. Neighborhood Facebook groups are awash with complaints about under-construction high-rise condo buildings and park space being replaced by apartments.
Home to the Wisconsin State Fair Park and connected to Milwaukee's public transportation, West Allis is just a few minutes outside the Milwaukee city limits. The city has seen a renaissance in the recent years, and the area—affectionately known as Stallis—has both historic businesses (like the nearly 100-years-old Kegel's Inn) and newer ones (like pottery studio Cream City Clay).
Referred to by locals as Tosa, Wauwatosa is directly on the edge of the Milwaukee city line. Many popular businesses in Milwaukee have opened additional locations in Tosa recently, but visit for the uniquely Wauwatosa experiences, like new Italian restaurant Ca'Lucchenzo or divine donuts at popular Cranky Al's.
Glendale combines a city-like atmosphere with more suburban sprawl the further north you get. Grab a local brew at Sprecher, the first craft brewery in Milwaukee after prohibition, and then head across the street to historic Solly's Grille to try the country's original butterburger (sorry, Culver's fans), a grilled burger topped with a big pat of runny butter.
Oak Creek is considered a modern-era boom town just ten miles away from Milwaukee. What was a sleepy village just a decade ago now boasts an IKEA, the headquarters of many major corporations, ample shopping, and an overall lively feel.
Shorewood is edged on the south and west sides by Milwaukee, and flush against Lake Michigan on the east side. The city feels continuous here with bustling business districts, couched by beautiful single-family homes. Don't miss Indulgence Chocolatiers for Milwaukee-themed craft chocolates and Benji's Deli for one of the only remaining Jewish delis in the country to hand cut corned beef.