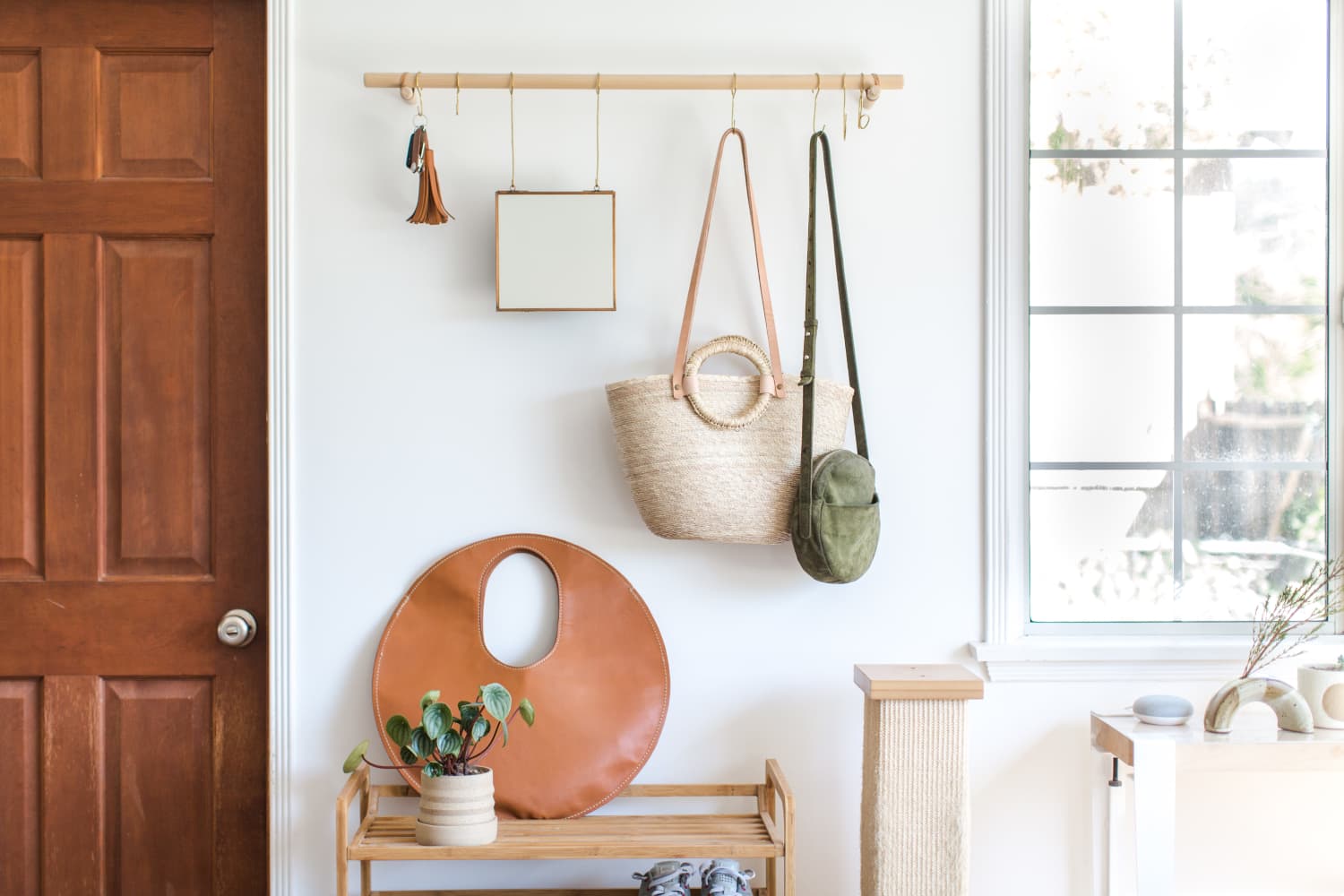 Ask any real estate agent and they'll tell you: a potential buyer forms an opinion about buying a home within seconds of seeing it. That's why home staging can be so important. You want your house to look its best to attract the best buyers. Luckily, there are some tried and true methods used by professional home stagers that can bring out the best in your home.
Crafting a beautiful home for buyers starts with the outside. Pat Evans, a certified professional home stager and owner of Pat's World Staging & Re-Design, LLC, has seen potential buyers pull up to a house, decide they didn't like it, and immediately leave. Amp up your curb appeal to hopefully avoid this problem. Evans says that means pulling in a landscaper if you're able, or planting seasonal flowers. Put down fresh mulch. Powerwash the exterior of the house, and clean out the gutters. Put away all the lawn maintenance items, like hoses and mowers, and clean up any toys or bikes.
"If we were selling our cars, we would take the time to make it look good," Evans said. "We [should] do the same thing for our biggest asset."
After the outside of your home looks great, head inside and throw a fresh coat of paint on the walls. Not only does it make the rooms look better, Evans says, but it also allows you to potentially boost your sale price. Just be sure to pick a neutral color.
"When people walk in, they don't want to feel like they have a lot to do to the home," Evans said. "Say I have a blue wall, and I just love that blue wall. Out of 10 [buyers], you may have two who like it but eight that don't like it."
Showing your home in the proper light is an important but often overlooked staging tip. Open all your curtains and blinds if you can, and turn on the lights so everything is nicely lit. Overhead lights are best, Evans says, and you should use daylight or LED bulbs to eliminate the yellow undertone from standard light bulbs.
Once the fresh paint and new light bulbs are up, clean your house from top to bottom. You want to remove anything that doesn't need to be out—like personal grooming products, extra kitchen appliances, and pet toys—and depersonalize the entire home to avoid giving the buyers a window into your personal life. That means putting away family photos, anything with your name on it, and other personal belongings.
After transforming your home into a blank slate for buyers, decorate intentionally to welcome those who enter. You want buyers to easily imagine living there, Evans says, so leave a book out with a pair of reading glasses on a bedside table, put fresh towels in the bathroom, and put some flowers on the coffee table. If your entryway is small, put in a small console table or large mirror. Add a large piece of art over the bed if you don't have a headboard. Put a cookbook in a stand in the kitchen, opened to a fun recipe.
"You want to give people an emotional connection when they come into the house," Evans said. "You want to show people exactly how they can live in a home, how they can visualize themselves in the home."
tinyurl
is.gd
v.gd
v.ht
u.nu
clck.ru
ulvis.net
shrtco.de
tny.im