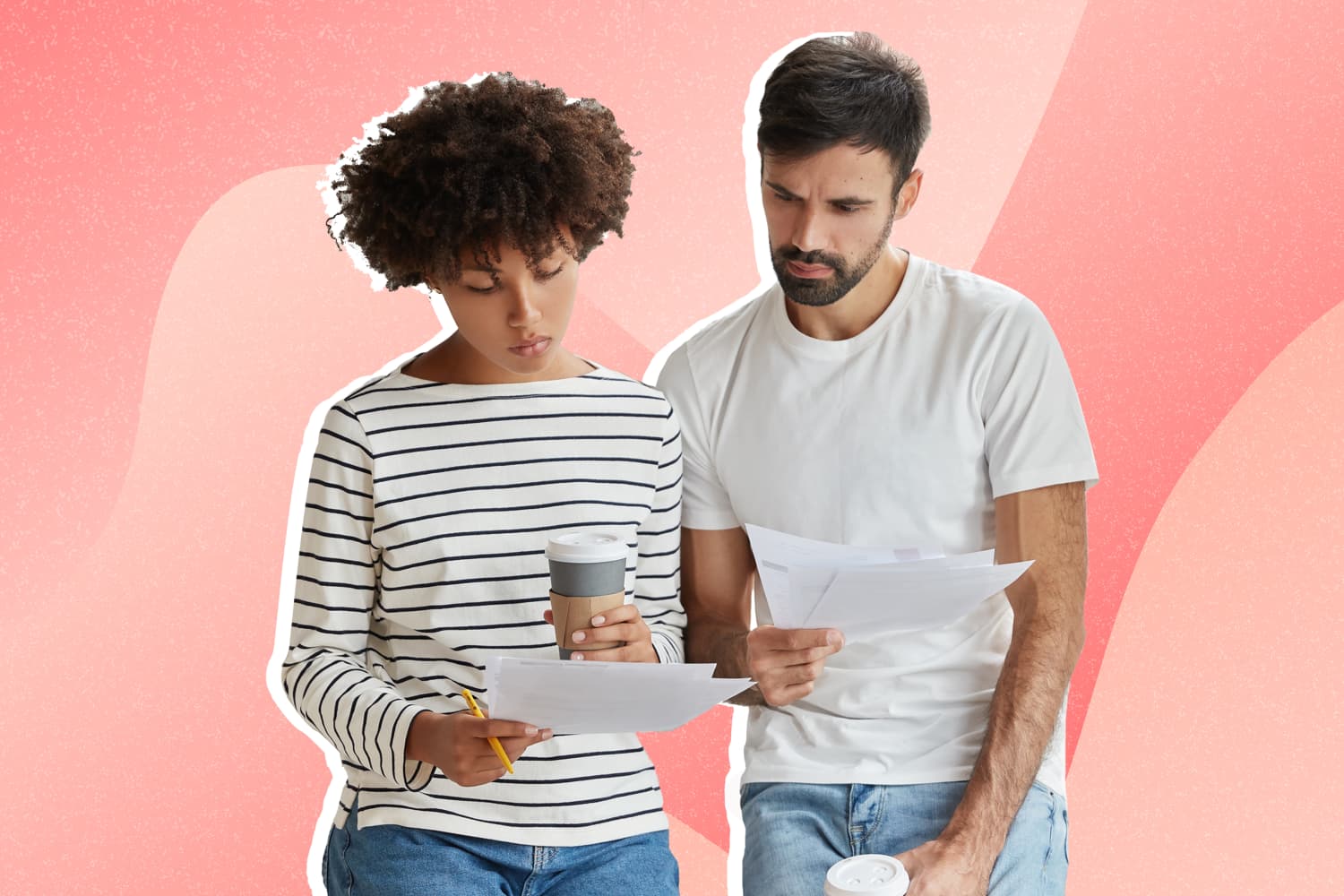 We independently select these products—if you buy from one of our links, we may earn a commission.
Packing up all of your belongings and moving them from one place to another is a monumental task in and of itself. But the to-do list doesn't stop once the last box is unpacked and the pizza is ordered. Here are 17 more things you should consider doing during the first month in your new house or apartment.
If you've purchased a new home, and you plan on giving the walls a fresh coat of paint or replacing the carpet with hardwood, don't put those projects on hold for too long. They're much easier to knock out before you've moved in furniture and other bulky belongings, points out Lee Wood, a realtor with Magnolia Realty in Austin, Texas.
2. Take pictures of your stuff
Snap some photos of your furniture, appliances, artwork, and other home goods. Having an inventory on hand will come in handy should you need to file a renters or homeowners insurance claim in the event of a natural disaster or burglary, says Jen Breitegan, founder of organization firm Organizenvy.
3. Change the batteries in your smoke detector
This way, you won't be woken up by that annoying chirping sound, should the batteries fizzle out. If the batteries in your smoke alarm still have some life in them, place them in a product that's not entrusted with your safety, recommends Consumer Reports. Here's our guide to changing your smoke detector batteries and checking your smoke alarms.
4. Give your lease a good read-through
Get a copy of the countersigned lease and familiarize yourself with the important terms, such as late fee policies, what alterations can be made to the apartment, and how you can reach your landlord or the maintenance crews, recommends Julian Felch, founder of bitResi, a mobile app allowing renters to rate their apartments.
5. Figure out the package delivery system
If there's no doorman at your apartment, get to know where delivery packages are placed in your building. "If packages are just being dropped off outside, you might want to consider some alternatives, like having your packages delivered to your office," Felch says.
6. Measure your front door
If you're moving in new furniture or mattresses, measure your front door to make sure your purchases will fit through, Felch recommends. Also, if you're living in a multi-story building, determine whether there are moving hours or reservations for the elevators.
7. Scope out the laundry room
Learn the hours of operation and figure out whether the machines take cash or cards, Felch recommends, so that you can plan accordingly and stock up on quarters the next time you're at the bank. Real estate experts also recommend asking the leasing office, "What's the washer-to-resident ratio?" to help manage your expectations (and avoid spending Saturdays waiting for an available machine).
8. Ask your neighbors for takeout recommendations
Not only is it a good icebreaker, but it will help you pinpoint some of the lesser-known neighborhood gems that UberEats might not be recommending, says Jennifer D'Elia, broker manager for Samsel and Associates Realty in Clark, N.J.
If you buy a new home, the previous owner may very well have turned over all of the keys that were in their possession during closing. But what about any keys they lent to, say, a neighbor, friend, or ex? Those could still be floating out there. So, it's a good idea to change all your locks out when you move into a new place, says Dustin Singer, a real estate investor in Pittsburgh, Pennsylvania. Also, change the code on any garage door opener keypads, Singer says.
10. Swap out old lightbulbs
Going through and replacing the old lightbulbs with newer LED lights will save you money on your electricity bill. Plus, they tend to light your home better, Singer says. (Here's how you can get the best lighting in every area of your new home.)
11. Know where gas and water shut-off valves are located
If you have an emergency water or gas leak, you don't want to be guessing where the shut-off valves are in your home, points out Scott Bates, founder of MoneyandBills.com, a personal finance site. You can ask these questions during the inspection or walk-through, but if it slipped your mind, here are some pointers to help you find these shut-off valves.
12. Place felt under your furniture
If you moved into a home with hardwood floors, place felt pads underneath your furniture to prevent any scratches, recommends Domenick Tiziano, editor of Accidental Rental, an advice blog for new landlords.
13. Inspect your windows and doors
"When it comes to windows and doors, it's important to make sure they are properly sealed—and that they simply open, close, and lock the way they're supposed to," says Eamon Lynch, director of warranty service at Power Home Remodeling based in Chester, Penn. Check for air drafts and be on the lookout for any indications of water around the window capping (the exterior aluminum trim). "For homeowners who are able to invest in their houses, I recommend replacing windows and doors that allow air to slip through," he says. Otherwise, make sure your windows are sealed with caulk.
14. Calibrate your thermostat
Doing this can prevent you from wasting money month after month and make sure your home is as energy-efficient as possible. "People can live in their home their entire lives and never realize that the thermostat isn't actually working at the temperature they think it is," Lynch says. "They may program it to kick off at 75 degrees, but the temperature in their home is actually a few degrees off."
Whether you rent or buy, you can test your thermostat and make sure it's operating at the right temperature (or adjust your programming if it's not). Take a simple thermometer—even a food thermometer you can pick up at your grocery store works—and place it on top of your thermostat. Monitor to make sure the temperatures match, Lynch says. If they don't, you can often recalibrate the thermostat if it's a smart device. Even if it's not, just knowing how many degrees it's off will allow you to adjust how many degrees higher or lower you program your thermostat moving forward, he says.
15. Create a finished corner
"Moving into a new home can feel overwhelming, so I always suggest new homeowners start by creating just one finished corner or room," says Kerry Melcher, real estate expert at Opendoor. Not only will you have a comfortable place to spend time, it can give you the momentum you need to tackle other areas in your new house, Melcher says.
16. Make a list of local home pros
In addition to contacts for things like yard maintenance and home cleaning, Melcher says, list all of the specialists you may need to call in an emergency. These may include a plumber, electrician, roofer, landlord, or after-hours maintenance professionals.
17. Kick off new your new home life with a ritual
Ryan Renner, a real estate agent with Omaha Homes for Sale in Omaha, Neb., suggests saging to address any vibes you feel in your home. You can buy kits online that walk you through the process, but make sure to read up on the ritual first to make sure you're doing it properly and in a culturally sensitive way. Don't feel right burning sage? Light a candle, do a religious prayer, or find another ritual that feels right for toy.
Now you're ready for a housewarming party (or virtual one at least!).
tinyurlis.gdv.gdv.htclck.ruulvis.netshrtco.de
آموزش سئو